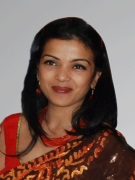 As seasoned hospitality marketers, we are all familiar with the compelling need for an Integrated Electronic Marketing Strategy based on the inherent strengths of our property. In 2005 and 2006 many of us implemented an electronic marketing strategy that integrated various tools and practices:
We gave due diligence to maximization of search engines and website optimization by understanding the algorithms and organics of search engines
We modified our website content with key words and meta tags to increase the crawl of our websites
We incorporated email marketing as an important tool in our Marketing plans
We leveraged from the comparative advantages of the Global Distribution Systems (GDSs) and Third Party Intermediaries (TPIs) on a constant basis
We created a strategic linking strategy to increase inflow of traffic to our website
We associated with online sponsors to increase traffic
We used Online Travel Agents like Tripadvisor and Travelocity, not only to monitor our brand image and positioning but also as customer feedback forums.
In broad terms, online marketing goals in the past were to convert all "hits" to sales and all sales to profits by using value-based priced offerings rather than freebees and convert trials into brand loyalty. At the same time we understood that this power of marketing could truly be harnessed and propagated only at the property level, where one had the opportunity to convert customer acquisition to customer retention by defining & implementing customer-centric strategies and processes. 
2007: Internationally, Internet users will amount to 747 million in 2007. This 10% increase from 2006 figures amounts primarily to the growth of the Internet in India (33%), Russian Federation (21%) and China (20%). Given these statistics it is not surprising that the online travel market is increasing exponentially with India leading in the Asian subcontinent with approximately US$2 billion in gross revenue by 2010, an unbelievable 271% increase from 2005. India's Internet growth, and more importantly India's growth in the online travel market has been due to a number of factors; among them, the increase in urban growth that has resulted in higher access to the Internet and the governments support of Internet usage in education. 
Customer demographics are also changing and with them so are the key motivators for buying decisions. Internationally, studies show that 1 in every 20 Internet browsers log onto a social networking site like Orkut, Bebo etc.; more consumers use the Internet to gather information, compare products and participate in product reviews now than ever before.  In India specifically, the growing percentage of <65 age with higher disposable incomes that are Internet savvy is increasing multifold. These changes in user demographics and characteristics are now leading the way into new and emerging areas of electronic marketing. The reason is simple the more useful your site is to your stakeholders, the better the ranking in search engines.
The latest buzzword in electronic marketing for 2007 is clearly Consumer Generated Media (CGM)or more recently social media. In the hospitality industry, this tool offers the distinct ability to de-commoditize the hotel product. CGM is a broad term for online content that is generated by the users themselves. Examples of these CGM opportunities are online blogs, discussion boards, review sites and social networks. Experts say that 1 out of every 20 Internet browsers us a CGM once during every web interaction. CGM can be used in various ways by the hospitality industry. The first and foremost, CGM is can be used as consumer feedback mechanism. The second use of CGM is an emerging trend; CGM can be used as an interactive tool through corporate sponsored initiatives. A great example of this is www.thelobby.com, this is Sheraton's new interactive consumer site that offers information and solicits participation from Starwood users. Last but not least, due to the high level of CGM user traffic, these sites can now be used as online advertisement opportunities and should feature on a marketing budget.
Press releases are definitely not a new medium for marketing. They are often used to introduce and promote services/ products to the media and consumers. Another trend for 2007 is to use press releases as online marketing tools. When creating press releases it is important that they are written keeping in mind their crawl benefits. These will then result in further web site optimization, increase in traffic and potentially higher conversion rates. Progressive wire services allow the easy syndication of press releases and result in attracting additional links.
2007 will see an increase in the importance of OTAs (Online Travel Agencies), as can be gauged from the 271% expected growth. Travelocity has just set up its India office, and Amadeus has bagged five of India's top OTAs- IndiaTimes, MakeMyTrip, Sify, TravelGuru and Yatra. These OTAs now have also understood the importance of CGM, and many have enlisted the help of review generators like Frommers, Zagat etc, to add consumer content to their services.
HVS, New Delhi has recently launched its new line of Marketing Communications Services. This new line of services will offer:
Marketing plans with a focus on experiential marketing and incremental revenue opportunities using above the line and below the line activities
Upstream marketing research and analysis
Pre-opening, opening and tactical marketing campaigns
Brand scope and architecture inclusive of brand defining collateral and advertising guidelines
 Web marketing, maximizing Search Engine Optimization, Third Party Intermediaries and Global Distribution Service selection and monitoring
Customer Loyalty Programs, CRM and e-CRM activities and other loyalty building activities, internal and external
Public Relations and corporate communications
For more information on the Online Marketing Strategy Trends and or our other new services, please contact Mansi Bhatnagar at mbhatnagar@hvs.com.
The author of this article is Mansi Bhatnagar, Managing Director at HVS Marketing Communications (HVS MC). HVS MC offers strategic turnkey marketing, communications and creative support to upcoming and operational hotels/ hospitality brands. Underlined with an in-depth understanding of the hospitality market and operations, HVS MC has the ability to proactively conceptualize positioning and marketing strategies and deliver their creative implementation, all with a focus on return on investment. We endeavour to create, recommend and implement successful marketing communication solutions that meet the individual requirements of the property whilst at the same time maximize the brand through consistency and creativity. Comprising of a team of hospitality marketing and creative experts, HVS MC is the hospitality focused, one stop shop for strategic marketing and creative implementation. We develop and communicate value to your Prospects and Customers. The HVS Marketing and Communications services include conceptualization and implementation of: - Strategic Launch/Promotional Marketing & Media Plans - Brand Architecture, Identities and Manuals - Advertising and Creative Support. For further information, please contact: mbhatnagar@hvs.com