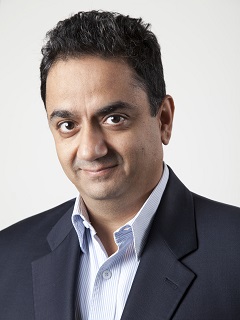 As a firm believer of the theory that the hotel industry is cyclical in nature, I can say with certainty that the principle is applicable to hotels in India as well. While delivering the key note address at a recent conference, I correlated the current state of the hotel industry with that of a Monday morning hangover. Further, my views are that we have, in fact, had an extended four-day weekend where all the hotels had a blast. Occupancies rose as did average rates; retail, spa, F&B and other income line items all performed better than they could ever have hoped. But sadly, like all great parties this one too has to come to an end. Anyone who has experienced a hangover will vouch that it's always a tough crawl back to work. Moreover, while there would always be another party, it may not happen as quickly or for that matter, be as much fun.

If you are in the business of hotels then you are an operator, owner, investor/buyer, seller, supplier or even a consultant. Each one of us looks at the industry from our individual viewpoint and takes corrective measures to hold market shares or even make them grow. Based on our understanding of the hotel business we set forth some survival tips for each of the constituents.

Operator: As an operator that has hotels in operations things may appear to be slowing down; however, in the medium to long term the outlook suddenly appears to be brighter as supply side impact will be marginal. Like in the late 90s, many new hotel projects are not expected to enter the market now as new developments will be shelved due to lack of financing or appetite to build assets with long incubation  pay backs. Real estate developers, particularly,  are again looking for opportunities where they can get faster return on the capital – read residential, retail or office space. As a new operator you may have to work harder to get that first deal; however, on the flip side we recommend you to hire locally for business development as their salary expectations have decreased.

Owners: The profit margins were unbelievingly good these past few years. Hopefully, many of the owners used the opportunity to grow new assets in newer locations to expand their base and reduce risks. Now would be a good time to plan for capital investments in the upkeep of these assets and put in place plans for operational reviews and audits. It is also the time to sit back and review the performances of the managers and operators a lot more closely. While the road ahead is clearly going to be bumpy, these measures will aid in steering a smoother course.

Investor/buyer: Finally there is some relief in sight. Valuations have softened and are declining, being now on the correction mode as expected. This may be a great opportunity to look out for incomplete assets that may have stalled due to lack of the funds. The opportunities may be there to be part owners or even look for complete buyouts of assets. We, however, have a word of caution and strongly recommend that an operator be tied up before you actually make the investment. Too many properties are in advanced construction stages with extremely poor planning for back-of-the-house operations. This is especially true of those projects that are part of mixed-used developments. A good operator will meticulously look into such details. Finally – while there may be a very severe liquidity crisis out there for both debt and equity, we believe money is still available for good projects and things can only get better from here on.

Seller: Unfortunately, the best time for this constituent has already come and gone. The only possible silver lining I see is to complete the hotel project and then look at possible exits. This way you may be able to attract some premium for the same. Valuations, which would have more than doubled across the region, are slowly expected to decline in the coming months and years.

Suppliers: There is going to be increased pressure to cut costs and provide longer credit periods. This effectively calls for better planning and provision for supply chain management and logistical support to the hotel industry. The long term view is that with more hotels being built than ever before, your businesses will continue to grow in the medium to long term. This will be despite the current slowdown.

Consultants: Whether an architect, designer, or a feasibility consultant, life is going to come back a full circle. We no longer have to turn away business and will probably become less selective about the assignments we pick up. I see consultants who offer quality not only surviving but even thriving as we are probably more required today than ever before. Eleven years ago when HVS entered India, the industry was facing a similar downturn. At that time we chose to establish ourselves by introducing our annual publications (Trends and Opportunity Reports and the FHRAI Indian Hotel Industry Survey), which today have set the benchmark for hotels across India. Therefore, I thought it appropriate to institute similar measures this time too. From here onwards you can expect HVS India to contribute a lot more articles to the HVS Website. If nothing else, at least till the next weekend party...