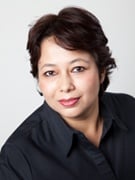 As a new sun dawns over a new year, it is time to take cheer and hope from its warming rays and firmly leave behind the cataclysmic events of 2008. It is time to take stock of the situation and plan for the future. India's rapid economic growth has already set the stage for fundamental changes in the country's population. Real average household income has literally doubled in the last two decades, followed by consumption with the emergence of the famed 'middle class'. According to a McKinsey (2007) report The 'Bird of Gold': The Rise of India's Consumer Market, by the year 2025, India's middle class is expected to swell almost 12-fold from its size of 50 million people to over 583 million - some 41% of the population. This will trigger explosive growth in the consumer market taking it to $1.5 trillion, making India the world's fifth-largest consumer economy by 2025. Moreover, middle-class India's discretionary spending will rise to 70% of all spending by 2025 from 39% [at the time of survey].

This will have significant implications for the tourism industry as it is a well-recognised axiom that travel is the first priority of an income earner after the basic requirements of home, food and essentials. Thus, as people acquire more disposable income, the demand for travel and tourism will grow exponentially. Moreover, there will be more such people with disposable incomes as the demographic transition in the country would produce a huge surge in people in the 20-60 years age group. Domestic tourism, thus, poses many opportunities for the tourism industry and meeting the needs of the expanding middle class will be the key to it in India.

The middle class is pressured for time and has taken to short duration travel, especially during weekends and summer vacations, to destinations that are quickly and easily accessible. However, there is a shortage of such destinations as Jaipur and Agra in North India, though popular, are mainly on the winter itinerary. Agra has also not been able to capitalise on its potential due to poor maintenance of civil infrastructure and lack of cleanliness. Amongst the summer destinations, too, there is a dearth as the handful of hill stations in North India like Nainital, Shimla and Mussourie have become over commercialised and hold little appeal for nature lovers or even urban families looking to refresh and recharge themselves in picturesque surroundings. Even in South India, there is an ample demand for a hill resort from cities like Bangalore, Coimbatore, Mysore, Hyderabad and Chennai as only Ooty is there, and that too has not been able to penetrate the domestic market well. Similarly, along a coastline of 7,600 km provided by the Indian peninsula, there are only four to five places on the beach tourism itinerary. Such places are especially sought after by the North Indian tourist looking to travel to warmer climes during winters when that part of the country reels under a cold wave. These destinations would also need to promote such activities that are unique to them as the recreation horizon of the middle-class Indian is evolving from 'eating out' to 'experience-based' activities. Witness the rise of nature/adventure tourism. 

Thus, there is a need to develop destinations that are easily and quickly accessible from major towns as the middle class is concentrated in urban areas. This would translate into good roads and surface transport, trains and low-cost airlines. Moreover, the hospitality industry will play a crucial role in development of these destinations as there is an acute need for quality accommodation at competitive prices. Currently, most lodgings in small towns are unrated or one, two-star hotels or guesthouses that are anachronisms of the British Raj and thus unattractive to the quality and cost conscious middle-class Indian. Quality accommodation would mean development of quality mid market and budget hotels, enabled with mobile and Internet connectivity. The model of newer low-frill hotels with leaner structures but higher technology and service standardisation quotient should be replicated as they benefit both the consumer and the hotel, which report reduced operational costs over time.

The 'middle class' cherish family ideals and values and invest in products that ensure upward mobility of the family and longevity of economic success through transfer to generation next. Children get first priority on the budget and this has empowered them to emerge as main influencers on family purchases such as mobile phones, TVs, music systems, computers and even cars. A study commissioned by Cartoon Network some years ago (2002) measured the `pester power' - the influence children have on purchase decisions - of Indian kids as substantial (close to 40%) and growing. Children's power in decision making also extends to places to eat in, choice of menus, movies to watch and destinations to travel to. Hong Kong recorded 28.17 million tourist arrivals in 2007, and one of the drivers of this growth was Disneyland. It is time that the Indian travel industry, too, took notice of this important demographic segment and designed child-friendly facilities and manpower across the tourism spectrum. Entertainment for children includes a whole gamut of indoor and outdoor entertainment under trained supervision, apart from the 'popularly conceived' notion of rides and videogames. It also varies according to age and stage of a child's development. However, some features cut across all age groups like safe water play areas along the beachfront, imaginative and educative programs in collaboration with science museums/zoos. To name a few examples are the 'Buddy Birds' show in Singapore's Jurong Park, the 'Dolphin Show' and  'Underwater World' in Sentosa, and Wetland Park in Hong Kong.

India's growing middle class has also given rise to an economically comfortable retired pensioner who, having completed the family responsibilities, is free to spend on travel, mirroring the trend of other developed nations. By the year 2025, the above 60 years of age group in India's age pyramid is also going to increase. Moreover, travel by railways and air is cheaper for senior citizens because of concessions – all these factors will facilitate domestic tourism. Hence, all sectors across the tourism industry like hotels, tourist destinations, roads, railway and airlines should cater to this growing segment by incorporating features that will enable ease in mobility, aid vision and hearing, easy and timely access to medical aid, and meet dietary requirements of this generation.

The need of the hour, thus, is family destinations/resorts with family-centred recreation. By keeping abreast of changing trends and by continually adding to the infrastructure, services and attractions across all sectors of tourism, domestic tourism in India can emerge as a major player.