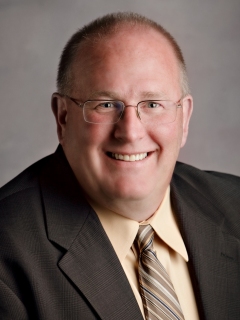 This past March, more than 700 hoteliers convened in Atlanta to share ideas and strategies at the 2010 Hunter Hotel Conference, one of the most significant annual events for the North American hotel industry. This year's theme was "Recapitalization and Recovery," sentiments on the minds of every hotelier and investor in attendance. Here are the major takeaways from the conference.
Occupancy and ADR
Occupancy has begun to rise in 2010, and rate deterioration has slowed. Analysts forecast a RevPAR decline of only 1.1% for 2010, an outlook far less bleak than that held last year. Rates for limited-service and economy hotels seem to have stabilized and should begin to grow later this year. These hotels typically rely more on transient commercial and leisure travelers; demand from these segments is beginning to increase, and rate increases should follow. The full-service sector is expected to continue to decline over last year because of discounted group contracts signed in 2009. This year, most contracted rates should wash out, setting the stage for higher rates in 2011.

Hoteliers on the whole should be able to command higher rates as occupancy recovers late this year. Many full-service hotels maintain numerous corporate accounts, whose next-year contracts are usually negotiated toward the end of the current year. Full-service hotels should therefore see higher rates in 2011 based on projected demand increases. Luxury hotels, hardest hit for most of the recession, have shown a strong recovery so far in 2010, outpacing all other asset classes as moneyed patrons return in force. This is partly inspired by the growing fiscal strength of large corporations and organizations, leading to a revival of higher-rated commercial and meeting and group business. The Hunter Conference was also rife with reports that many luxury hotels had dropped "resort" from their names and downplayed lavish terms in their marketing and public relations efforts. In the aftermath of the scandalous ties made between Wall Street bailouts and luxury excursions, this recasting of the image of high-end hotels has helped as well.
New Hotel Supply
New supply continues to trickle through the pipeline, but analysts predict it will be another 18 months before the return of serious consideration or financing for new projects. The limited number of hotels that opened in the last year or are expected to open in the first half of 2010 were already underway prior to the economic collapse in late 2008. As markets recover over the next 18 months, new hotels will have to discount rates to keep up with the current lower rates of existing hotels. The relative absence of new competition, however, should help existing hotels regain their footing, with steep RevPAR increases expected in 2012 and 2013.
Hotel Transactions
Many foreclosures and distressed properties that came to the market in late 2009 and early 2010 were in poor physical condition and/or operating in severely declining hotel markets. Of the few hotel transactions in the current market, most are for properties valued at under $5 million. There is money on the sidelines, ready to absorb the deals that everyone thought would flood the market. That flood has been stemmed, however, as owners control their cash flows and as banks look to "extend, amend, and pretend" on loans, granting extensions or modifications to borrowers in lieu of taking over the troubled assets.
HVS confirmed 24 U.S. hotel transactions in the first quarter of 2010. Though the overall number of sales fell from the same period last year, sales in the above-$10-million category rose 63%, an indication that investors, lenders, and sellers of high-value properties are coming back into sync. Nevertheless, buyers want to invest at 30 cents on the dollar while sellers hold out for 70 cents (or more). Most believe the buyer's market will continue through 2011. However, without sellers willing to take a loss, and lenders who aren't willing to provide financing without a substantial equity investment, transaction volume will continue to be limited.
Hotel Values
The lack of transactions data for sales comparisons has made hotel valuations more challenging. But dependable valuation models still apply and are evolving to reflect challenging market conditions. On the conference panel "Hotel Values in a Challenging Market," Mike Brophy spoke to the relevancy of HVS' refinance scenario, especially given the low cash flows and strict lending criteria at present. The methodology, developed by Suzanne Mellen (MAI, CRE, FRICS), Managing Director of HVS San Francisco, establishes a value based on detailed forecasts of net operating income and refinancing terms in an anticipated economic recovery. This is especially practical for lenders looking to work out deals with owners whose current struggles belie their properties' future potential.
Conclusion
Most conference-goers agreed that 2009 was the worst year in memory for the hotel industry. Still, the outcome was not as bad as had been forecast. It will take several more years for the industry to return to the roaring days of 2006/07, but the general feeling is that this year will be better than the last, with the downward trends mostly behind us. As such, hotel values are expected to slowly rise over the next 18 months, concurrent with increases in RevPAR, but supply growth and transaction volume will likely keep a low profile until economic and market conditions have fully stabilized. For more insights, please contact Mike Brophy at (678) 628-6577 or [email protected]

HVS Atlanta office
. Mike earned his bachelor's degree in Hotel and Restaurant Management from East Stroudsburg University and has over 25 years of experience working at hotels and convention centers. He is a certified general appraiser in Georgia and surrounding states. Please contact Mike at
[email protected]
or +1 678-628-6577.
Mike is a Partner and Senior Vice President for the