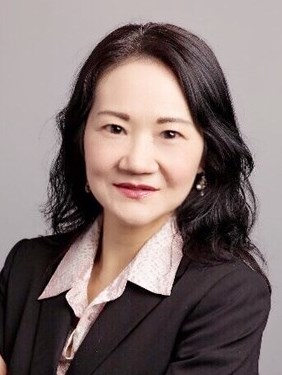 A few weeks back I wrote an article examining the growing trend of Chinese tourism to the U.S. Another trend that deserves attention is the flourishing interest among Chinese investors in U.S. hotels. Sales of U.S. hotels to Chinese investors based in either the U.S. or China have soared since 2009. Some of the most high-profile transactions have included the W Hotel San Francisco, purchased by Keck Seng Investments (Hong Kong) in July of 2009; portfolios of three boutique hotels in San Francisco's SoMa district and two boutique hotels in its NoMa district by American Pacific International Capital in April and November of 2010, respectively; and the Marriott Los Angeles Downtown and Sheraton Universal City by Shenzhen New World Group Co., Ltd in March of 2010 and January of 2011, respectively.
This year, five luxury hotel properties, including the Carlyle Hotel in Manhattan, and Rosewood properties including the Crescent in Dallas and Little Dix Bay in the British Virgin Islands, were purchased by Hong Kong billionaire Cheng Yu-tung. Meanwhile, significant corporate hotel company acquisitions have been underway. A 50/50 joint venture of Shanghai Jin Jiang International Hotels (Group) Company Limited and Thayer Lodging Group merged with Interstate Hotels & Resorts in March of 2010.

Reasons to Invest in U.S. Hotels
• Value of U.S. Hotel Properties
The U.S. has been continuously considered as the nation with the most attractive capital appreciation, 1   and the lodging industry rebounded in many U.S. markets in 2010. According to the latest HVS Hotel Valuation Index, the recovery in the industry started in 2010, with overall hotel values increasing by 17%. Hotel transactions also rebounded in 2010, with 134 major sales (i.e., an individual asset selling for $10 million or above), and year-to-date 2011 numbers show we are 14 transactions above the level from this time last year. 2
With large amounts of cash on hand to close transactions, Chinese investors have been in a position to acquire hotels in pace with these gains in the market. These investors have been looking mostly at opportunities in major gateway cities, especially on the east and west coasts, where Chinese familiarity with the U.S. runs deepest.
• Strength of the Chinese Yuan, Chinese Tourists, and the Housing Market in China
The rise of the Chinese yuan, increasing Chinese tourism to the U.S., and the recent depreciation of the residential housing market in first-tier cities of China provide further incentive for visits to U.S. destinations and investment in U.S. hotels. The Chinese yuan strengthened to 6.4 per dollar in the summer of 2011 from 8.0 per dollar in early 2006, encouraging more vigorous investments and spending in the U.S. In 2010, more than 800,000 residents of mainland China visited the U.S., a 53% increase over levels in 2009; these visitors spent more than $5 billion (an average of $6,241 per person), a 39% increase over the previous year 3. Lastly, while residential housing values in China have escalated over the last five years, the Chinese government recently implemented new policies meant to temper the rise in home prices. This has resulted in the depreciation of home values in first-tier cities in China, causing real estate investment firms to seek out investments with a higher rate of return outside of China, with U.S. properties among the most attractive.
• Business Expansion
Buying hotels in the U.S. has benefited Chinese investors looking to extend their scope of international business. This especially can been seen in the merger between Interstate Hotels & Resorts and Hotel Acquisition Company LLC, a joint venture of Shanghai Jin Jiang International Hotels (Group) Company Limited and Thayer Hotel Lodging Group. Both companies have firm roots in their native markets and are well known to businesspeople and hotel stakeholders. This provides an overarching benefit for each company, allowing Jin Jiang International to gain traction in the U.S. via Thayer's established presence, and vice versa.
• Immigration and Job Creation
Opportunities ranging from better children's education to achieving higher potential for their careers and businesses have long stoked a desire among some citizens of China to immigrate to the U.S., and investment in U.S. hotels can in some instances provide a route to that goal. The key is in proving that an investor's hotel interests will create jobs. Garnering much recent popularity is the EB-5 visa, which provides a method for obtaining a Green Card for foreign nationals who invest a minimum of $500,000 in an EB-5 project that will create at least ten jobs in the U.S. As capital remains deficient or unavailable for many new construction projects in the U.S., the EB-5 program becomes a much needed source of funding for such projects, not to mention new construction jobs. Some hotel-related EB-5 projects have already begun, and the increasing demand from would-be Chinese immigrants to the U.S. has made the visa program popular in China's richest communities.

Opportunities for U.S. Hotel Stakeholders, Consulting, and Services Companies


Chinese investors tend to be both rich in cash and sophisticated with their investment strategies. Yet, as previously mentioned, most Chinese investors are attuned to markets along the east and west coasts of the U.S., where the vast majority of Chinese-acquired hotel assets have so far occurred. In addition, many Chinese investors have limited knowledge of the intricacies of U.S. hotel transactions, taxes, labor policies, licensing, and operations. This creates opportunities for U.S. hotel and hospitality services firms with proven success records to profitably collaborate with these capital-rich investors eager to gain more market knowledge. Chinese investors are continuously looking for hotel assets in the U.S., though the main business of some of these investors may not be in real estate or hotels; others are completely new to the arena of U.S. hotel transactions. Most would welcome the guidance of a professional hotel consulting and services firm.

Conclusion

We are presently witnessing a growing Chinese economy creating more capital to spend on U.S. travel and assets, as well as a corresponding boom in interest from Chinese investors in the U.S. hospitality industry. U.S. hotel stakeholders need to be aware of the catalysts for these developments as well as how to capitalize successfully on them, including the aims of Chinese investors (beyond return on investment) and the millions of potential hotel patrons that the growing Chinese middle class is producing. Hotel owners and professional services firms alike stand to benefit through effective collaboration with Chinese investors, which could prove a beam to help support the industry's return to strength following the recession.
2 Rushmore, Steve. "Industry Recovery Ahead of Pace." July 2011.  

3 2010 Market Profile: China