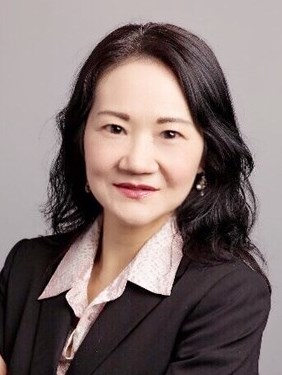 Overview
The U.S. Travel Association bills its annual International Pow Wow as "NOT a typical trade show." That's quite an understatement, given the turnout at the event last month at the Los Angeles Convention Center. The 2012 International Pow Wow, hosted by the Los Angeles Tourism and Convention Board from April 21 to April 25, brought in more than 1,000 U.S. travel organizations and nearly 1,200 buyers from more than 70 nations. The buyers and suppliers at the event represent all corners of the travel industry, from tour operators, online consumer travel organizations, and wholesale buyers to representatives from hotels and resorts, travel agencies, theme parks, and local and state convention and visitor bureaus.

Meetings at the International Pow Wow are scheduled beforehand, which helps delegates coming from far and wide make the most productive use of their limited time. More than 70,000 business appointments were pre-scheduled ahead of the event last April, and the U.S. Travel Association projects that business negotiated at the Pow Wow will generate more than $3.5 billion in future travel spending.

Chinese Presence at the Pow Wow
Hoteliers with eyes on the tide of demand from the East would do well to note the increased presence of Chinese delegates at the 2012 International Pow Wow, up significantly from last year. More than 80 Chinese delegates representing travel agencies, tour operators, and hotel booking websites attended the Pow Wow in 20121 , and the Los Angeles Tourism & Convention Board even arranged Mandarin-speaking interpreters to accommodate those requesting aid with translation. U.S. agencies at the event were well prepared to welcome the Chinese delegates, with Marriott, Haiyi Hotels, Starwood, the Kennedy Space Center Visitor Complex, Disney Destinations International, Visit Orlando, the Los Angeles Tourism and Convention Board, and others presenting brochures and takeaways geared toward the Chinese. Hilton Hotels, Wyndham Hotels, and Cirque du Soleil even sent Mandarin-speaking sales directors based in Asia to the 2012 International Pow Wow to better communicate with their Chinese clients, and convention and visitor bureaus from California to Florida informed delegates that they now operate offices in Shanghai and Beijing. Across the show floor, the will to connect with Chinese audiences was palpable.

What drives all this preparation to greet and serve visitors from China? Surging travel trends out of the Asian superpower. In 2011, approximately 1,090,000 Chinese visited the U.S., a 36% increase over 2010 levels and the biggest year-over-year percentage increase yet recorded. The Chinese visitors spent a record-breaking $5.7 billion in 2011 2. In January and February of 2012, visitation from China increased 40% compared with the same period of 20113. Here are some ways U.S. hoteliers can lay out the red carpet to welcome this growing demand.
Work closely with local travel agencies, whose clients come from corporate, government, leisure, and student demand segments, as well as Foreign Individual Travelers (FIT). Keep in mind that, when possible, travel agencies like to work with hotel companies at the corporate or brand level versus through a contact at a single representative hotel; hence, if your hotel is part of a franchise or belongs to a hotel group or management agency, designate a corporate contact to facilitate communication with travel agents.
Cooperate with local "receptive operators," which include tour operators and travel agencies specializing in services for incoming visitors. Discussions at the Pow Wow revealed that Chinese travel agencies are looking to work with receptive operators in the U.S. to create a "one-stop shopping" experience for clients. Receptive operators save travel agencies time as they work to arrange visas, tour schedules, transportation, and, of course, lodging. Having your hotel on their radar will help them find you as they look for places to book their clients.
Make your hotel visible through online travel portals like Gullivers Travel Associates (GTA), daodao.com (Chinese partner of TripAdvisor.com), ctrip.com, and elong.com. These websites are very good sources for Chinese tourists and travel agencies searching for hotels and comparing prices and amenity offerings. A strong presence in the online arena will help lead to more reservations at your hotel.
Be flexible with your hotel's amenities package. Complimentary breakfast and high-speed Internet access are in very high demand among Chinese tourists and corporate travelers. Additional services such as shuttles to major shopping centers will also put you ahead of competing hotels.
Last but not least, Chinese travelers are increasingly asking booking agents to arrange wine-tasting, academic, scenic, business development, and other special-interest tours. These are especially requested by tourists that have already experienced a "typical" tour of the U.S., and are returning for a tour that satisfies more particular curiosities. This provides an opportunity for hotels along the special-interest tour routes, and hotels that prepare a Chinese brochure and/or employ a Mandarin-speaking sales manager will be at an advantage with Chinese travelers and travel agencies.
Conclusion
The 2012 International Pow Wow proved itself a powerful tradeshow and marketplace for Chinese delegates, who in turn represent millions of Chinese travelers looking to book trips to the U.S. The event created new opportunities to bring suppliers and buyers together with these reps from China and promote intriguing travel destinations and travel services in the U.S. As word of mouth about the success of this year's event spreads, an even greater number of Chinese delegates are expected at the 2013 International Pow Wow, which will be held at the Las Vegas Convention Center from June 8 to June 12. In the meantime, U.S. hoteliers should look into implementing the suggestions above to help Chinese travelers find their hotels and spread the word to others looking for a great lodging experience during their trip to the States.
1  List of Registered Buyer Companies  
2 Top 10 Markets: 2011 International Visitor Spending   
3 International Visitation in February of 2012