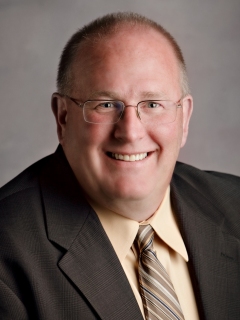 From March 20th to 22nd, more than 1,000 hotel stakeholders met at the Atlanta Marriott Marquis for the 25th annual Hunter Hotel Conference, boosting attendance to the highest in the conference's history. Among the topics that drew this record crowd were the impacts of the recent economic downturn, the rise in energy prices and interest rates, and pending government mandates on hotel values, transactions, and performance nationwide.
Hotel Performance, Supply, and Transactions
Mike Brophy, HVS Senior Vice President, served on a panel for the American Hotel & Lodging Association and delivered a presentation on the recent history of and forecasts for hotel performance across the nation. "Overall, the U.S. hotel industry is barreling through a recovery," said Brophy. "Greater demand has led to rising rates, which have pushed RevPAR to new highs. In fact, the first two months of 2013 realized the highest increase in rooms revenue in recent history." Increasing rates will be fundamental to the continued recovery of hotel revenues and values in 2013.
Sequestration could negatively affect markets that depend heavily on government demand. This includes military markets where new supply has been proposed, such as Columbus, Georgia and Fayetteville, North Carolina. The rising costs of energy and the impending impacts of the Affordable Care Act on hotel revenues also remain to be seen, but were certainly weighing on the minds of brand managers and property owners.
Transaction levels continue to shift as more and more owners seek alternatives to putting their properties up for sale. LaQuinta provides a ringing example of the hesitancy of owners to let go of their hotels given the substantial rise in RevPAR; of the 47 assets the brand had on the market, all but one were pulled back. As values and RevPAR rise, more owners may follow suit. Nevertheless, the economic recovery is driving demand for hotel assets. HVS expects transactions in 2013 to exceed those realized in 2012; next year's levels should go higher still, with lending parameters remaining favorable and more investors gaining confidence in the market for hotels.
"Based on our discussions with hotel investors, lenders, and brokers, as well as recent trends in occupancy, average rate, and RevPAR, we anticipate a strong recovery of NOI," said Brophy. "Lodging REITs have scaled back their acquisition activity, which should open up the market to investors that had recently been priced out. Once market stability and consistent macroeconomic growth become more firmly rooted and widespread, the U.S. lodging industry should regain virtually every bit of ground lost in the recession years."

Hotel Values
Tanya Pierson, Managing Director of HVS Minneapolis, spoke at "Hotel Values in a Challenging Market," which attracted more attendees than any other panel at the conference. Many were concerned about the rise in interest rates and the resulting impact on hotel values. "Rising interest rates are very likely to push hotel values down," said Pierson, noting that interest rates are one aspect of a "forward-looking" assessment of a hotel's value. "We analyze a hotel's historical performance but also factor in future events like the arrival of new supply, rate growth, and demand generation. This gives a picture of a stabilized operation three to five years down the road, and thus a reliable basis for whether an owner or investor should buy, sell, or hold."
The latter decision relies heavily on market conditions, as well as the intentions of an individual owner. A long-term hold might make more sense to refinance today by taking advantage of low interest rates. On the other hand, owners looking to unload an asset in the short term have a very large pool of potential buyers, making the prospect of selling now more attractive. "Buyers are very active with interest rates so low," said Pierson, "and there is still upside potential, particularly in terms of average rate growth, for income to improve above inflationary levels."
U.S. hotel values peaked in 2006 at $100,000 per room. The low point during the recent downturn occurred in 2009, with values dropping to $56,000 per room. HVS projects that U.S. hotel value growth will persist through 2016, surpassing the peak registered in 2006 by year-end 2013.
Conclusion
A good deal of wariness remains on the minds of hoteliers in 2013. Still, optimism reigned at the conference, fueled by the rise in average room rates and the resulting growth of RevPAR. This was especially true among upscale and luxury hotels, where overall RevPAR growth has been in the double digits—a remarkable change from the situation from 2008 and 2009 when full-service hotels in destination cities across the country were losing so much business from corporate and government travelers and groups. The upward trend for average rates has spread from primary to secondary to tertiary markets, despite the debt crisis and other lingering economic woes, and with so little supply in the pipeline, occupancy is expected to exceed its former recent peak. This bodes well for hoteliers, even as some government policies threaten to affect revenues and rising interest rates take their toll.
HVS experts, along with hotel representatives, brokers, investors, owners, and financiers, will address these issues and more at the first annual U.S. Hotel Market Connections conference series, taking place May 1st in 15 cities across the nation. For more information please go to www.hotelmarketconnections.com.
HVS Atlanta office
. Mike earned his bachelor's degree in Hotel and Restaurant Management from East Stroudsburg University and has over 25 years of experience working at hotels and convention centers. He is a certified general appraiser in Georgia and surrounding states. Please contact Mike at
[email protected]
or +1 678-628-6577.
Mike is a Partner and Senior Vice President for the