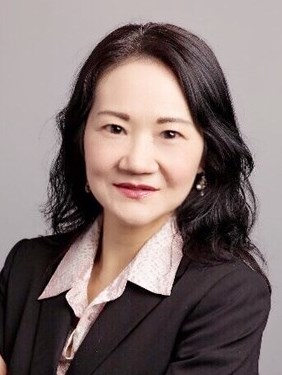 In square miles, Irvine is the largest city in Orange County, California. Irvine is also one of the most expansive master-planned communities in the nation, developed in the 1960s by the Irvine Company and incorporated in 1971.
For consecutive years,
MONEY
magazine has named Irvine one of the best places in the U.S. (the city ranked 20th in 2016). Irvine also ranks as the third-best city in America for working parents. Over the past 45 years, Irvine's population has grown from 10,000 to nearly 260,000 residents.

Irvine continues to attract technology and bioscience companies
Irvine has more office space than anywhere else in Orange County, with more than 10,000 acres in the city available for business use. More than 25,000 businesses, including financial, technology, and life science companies, maintain offices in the city.
Irvine's major commercial/industrial centers include the Irvine Business Complex, Irvine Spectrum, and University Research Park. From the third quarter of 2015 to the third quarter of 2016, rents in the Irvine Business Complex and Irvine Spectrum grew roughly 21% and 18%, respectively.
According to Lee & Associates, the overall office vacancy rate in Irvine was 8.3% for the third quarter of 2016, virtually unchanged from a year ago, but average asking rents were up 6% year-over-year. Irvine is the third-most popular destination for life sciences companies in California and the fifth-most popular for technology companies in the state.
Irvine has also been rated one of the top cities for start-ups. Per The Orange County Register, investments in Orange County companies hit the $1-billion mark in 2015 for the first time since 2000. The same year, investors also put nearly $700 million into companies based in Irvine, a city known for its innovation in biomedicine and technology. Innovation from the University of California—Irvine, the city's history of successful businesses, and the affordability of office space have made Irvine an attractive hub for start-ups, growing companies, and venture capital firms.
Investment in Irvine comes from around the globe. The chart below details foreign capital investment in Irvine.
Majority of Foreign Direct Investment in Irvine Comes from East Asia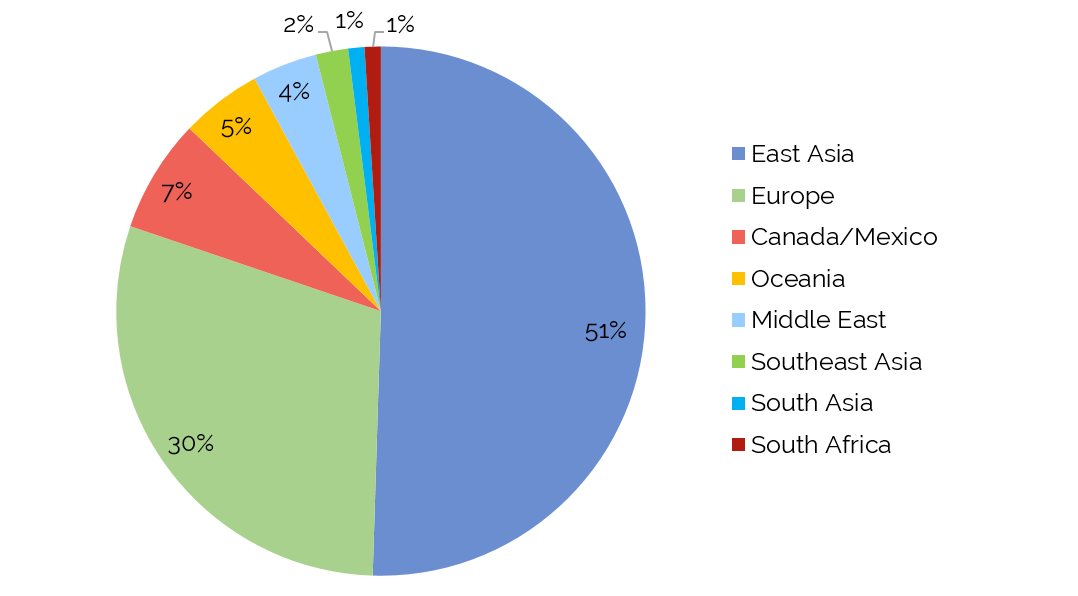 Source: Irvine Chamber of Commerce
New Developments
Irvine's top employers include Broadcom Corp., one of the world's largest semiconductor companies. Avago Technologies acquired Broadcom in February 2016 for $37 billion, and the company's principal operating headquarters may be relocated to San Jose. The company, however, remains committed to building a new 1.1-million-square-foot campus in Irvine's Great Park Neighborhoods development. The new campus will feature five buildings with an elevated green space in the center of the office complex. The Broadcom complex is slated to open by late 2017.
The Boardwalk project, located at the northwest corner of Jamboree Road and Dupont Drive, broke ground last year; it is scheduled for completion in the summer of 2017. Situated on 7.5 acres, the project is anticipated to comprise approximately 540,000 square feet of Class-A office space, 5,000 square feet of restaurant-focused retail, and a two-acre courtyard.
The Orange County Great Park, formerly the Marine Corps Air Station El Toro, spans approximately 1,300 acres, with more than 200 acres developed and 688 acres in the planning and design stages. The five-year development, which began in October 2014, will feature a 194-acre sports park with a planned 18 soccer and multi-use fields, 25 tennis courts, 4 sports courts, 12 baseball/softball fields, and 5 sand volleyball courts.
New 194-Acre Sporting Complex in Irvine Set to Open in Fall 2019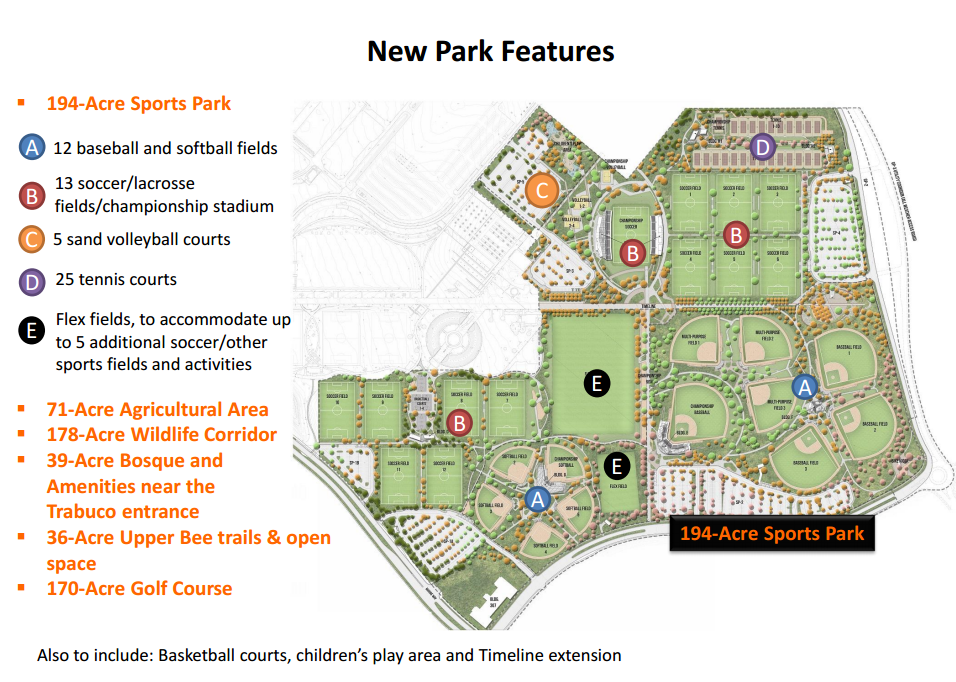 Source: City of Irvine
Lodging Market Performance
Hotels are relatively scarce in Irvine, with just 16 properties totaling 3,787 rooms. The 210-room Courtyard by Marriott opened in 2014, and the 170-room Hilton Garden Inn opened in 2015. No new hotels opened in the city last year.
Lodging demand recovered in 2010, and a strong local economy in fiscal 2016 pushed lodging sales 14% above those of 2015. Strong midweek demand enabled hotel operators to increase prices and also limit dependence on the discounted segments of demand. Although Irvine itself does not offer any major tourist attractions, nearby cities such as Costa Mesa, Newport Beach, Laguna Beach, and Anaheim feature a variety of tourist and leisure attractions that contribute to weekend lodging demand in Irvine. Moreover, Destination Irvine, the local tourism and marketing organization, continues to organize meeting and sports events that bring in additional hotel demand.
The charts below detail room counts by hotel chain scale and transient occupancy taxes in Irvine.
Upscale and Upper-Upscale Hotels Account for Most Rooms in Irvine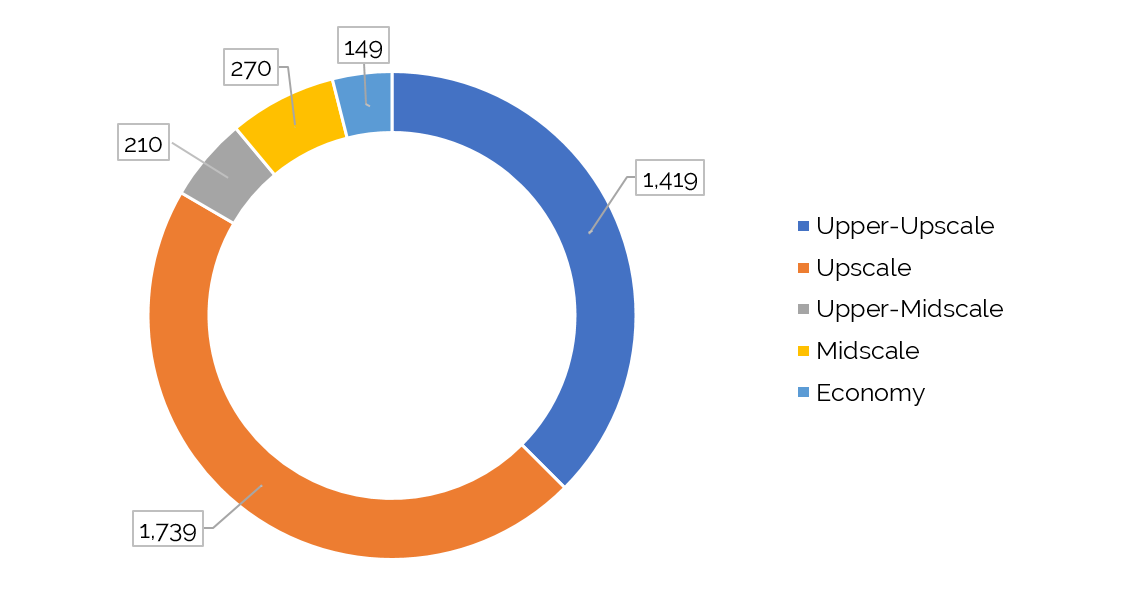 Source: STR
Transient Occupancy Taxes Realize Sharp Rise through 2016
(Amount Expressed in Thousands)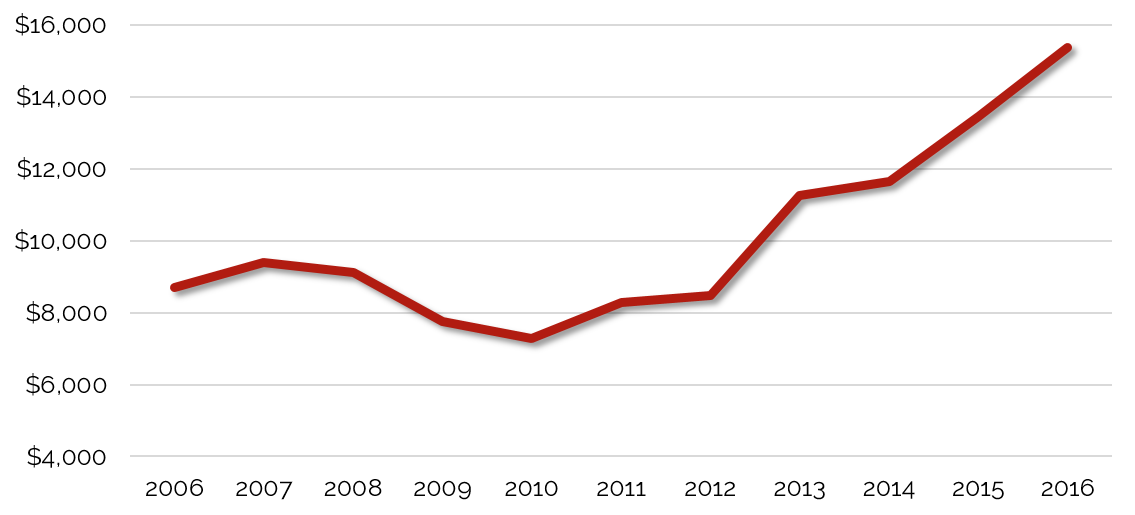 Source: City of Irvine, Comprehensive Annual Financial Report
New Supply
Demand for Irvine's hotels has reached new heights in recent years, spurring an influx of new hotel development.
Nearly 900 New Hotel Rooms Set to Open in Irvine in 2017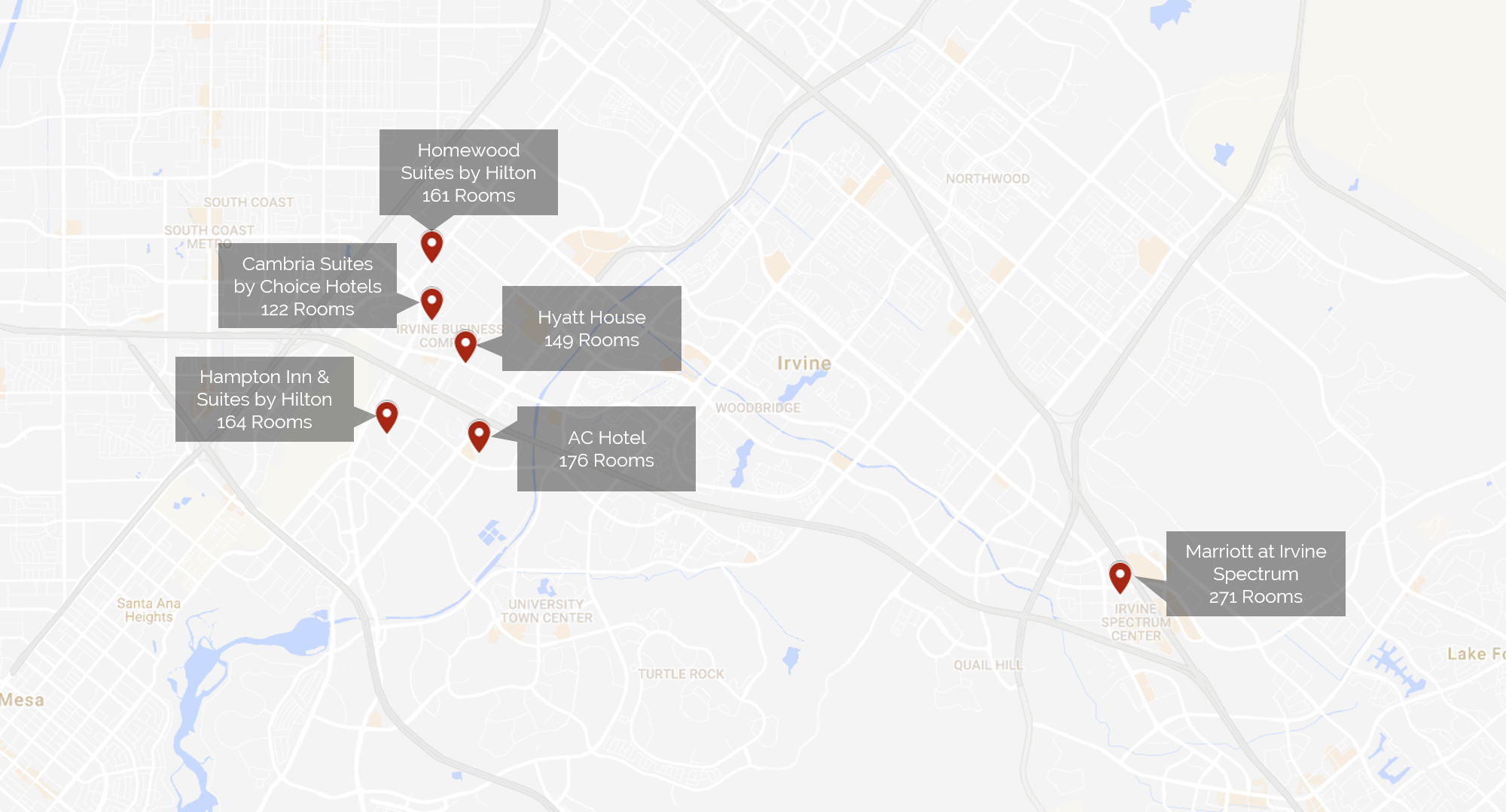 Source: HVS
New properties include two extended-stay hotels, two full-service hotels, one select-service hotel, and one limited-service hotel. The biggest, the 271-room proposed Marriott at Irvine Spectrum, will be located near the Irvine Spectrum Center.
The new hotels opening in Irvine this year are likely to prompt a wider distribution of corporate and leisure transient demand; as such, Irvine's market-wide occupancy is expected to register a decline as the new hotel supply becomes absorbed. However, new developments in the commercial sector are anticipated to support a more stabilized level of performance going forward, once the market absorbs the new supply.
Hotel Transactions
Irvine's robust economy, limited supply, and healthy demand generation have spurred investor appetite in recent years. Since 2014, four Irvine hotels have traded hands, representing 25% of market-wide hotel inventory.
Notably, the Hilton Irvine Orange County Airport was traded twice in less than two years. After significant renovations and the conversion of a small meeting room to guestrooms, the hotel was sold for roughly 50% higher than its first selling price.
More than $341 Million in Hotel Sales Since 2014

Source: HVS, RCA
Outlook
There are several indicators of a positive outlook for Irvine. The city's economy continues to strengthen, with major development projects underway through at least 2019. Irvine's unemployment rate was 2.8% in November 2016, down from just 3.2% in the same period of 2015. Foreign investment in the city's businesses and real estate also stands as evidence of Irvine's appeal internationally, with a diverse local economy, strong workforce, and leading position of innovation in the fields of science and technology.
In the near term, the outlook for Irvine's hotel industry is optimistic as well, with new supply in check and demand at healthy levels. The city continues to attract global companies opening U.S. headquarters and regional offices, as well as start-ups, factors that should generate more demand and help support the city's growth over the long term.