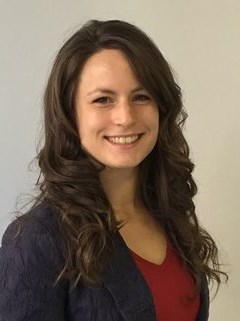 2017 was full of triumphs and disappointments on the African continent. Some countries that had a positive outlook at the beginning, turned into the problem children of Africa and countries that seemed hopeless in the beginning, surprised us in the end.
This article provides a brief summary of some of the most significant events of 2017 and commentary on how 2018 may evolve in the fast-developing world that is Africa.
Trump's remarks have shown the need for Africans to independently take responsibility for their actions, resolve issues, help each other and above all, not rely on others who do not truly understand the continent. There were plenty of examples of just that last year:
Highlights of 2017
The biggest surprise of 2017, was the removal of Africa's longest serving dictator Robert Mugabe of
Zimbabwe
. While his exit was forced by a military "non-coup" with popular support and tacit approval from China and regional leaders, it does not guarantee a reform, because interim (and probable future) President Emmerson Mnangagwa has been deputy president under Mugabe for the last decade.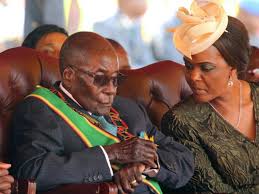 For now, the fact that a man who thought himself as untouchable as Mugabe was placed under house arrest and given an ultimatum by his own party to resign, sends a message to the Strong Men of Africa that their time may be up.
The fact that this was achieved without a shot being fired, sends a message to the people of Africa that their time may have come.
The Governor of the Reserve Bank of Zimbabwe has recently slammed many existing hotels as "filthy…don't change the linen" whilst launching a new US$15M tourism fund. It is encouraging that Mr Mnangagwa has identified tourism as a key industry to revive the economy, but it seems, in his opinion, there is much to do with the existing stock.
Kenya's
judicial system flexed its muscles annulling the first presidential vote in August after finding evidence of serious irregularities.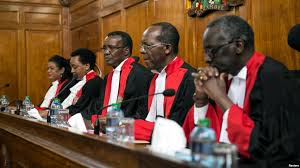 Unfortunately, the second vote was also marred by irregularities after the opposition boycotted in fear that the electoral commission had not done enough to address the problems of accountability in the first poll. At the end of November 2017, Uhuru Kenyatta was sworn in for a second five-year term as president of Kenya pledging to work for national unity. His pro-business and pro-international investment approach is likely to continue in 2018 and the World Bank projected a GDP growth of 5.5% for the year to come.
Several projects and investment opportunities that lay dormant last year are already showing signs of life. A strong year of recovery is predicted for the hotel and tourism sector. The new supply entering the market, including the Mövenpick, will suppress occupancy but new routes from Kenya Airways and improved visa processes should attract more visitors.
Nigeria
is finally out of recession and investors' interest is picking up. GDP is expected to grow by 2.5%, according to the World Bank, which will heavily depend on oil production and global commodity prices. Expect political campaigning (and the threat of violence from Boko Haram) to increase exponentially in the run up to presidential elections, due at the beginning of 2019, hopefully this will not deter investors. We are seeing projects that were postponed in 2014 coming back and the announcement of the partnership between Avalon Intercontinental and Radisson Blu Hotel, rebranding the former Renaissance Hotel Ikeja as the new Radisson Blu Hotel, Lagos Ikeja is a positive start to the year.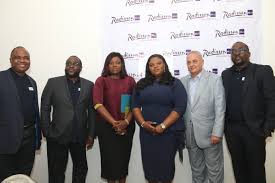 In
South Africa
the ANC presidential race and allegations of state capture dominated the headlines. As independent media continued to publish leaked emails, civil society and opposition parties ramped up pressure to oust President Jacob Zuma through an eighth Motion of No-confidence in parliament. The motion was defeated, but exposed a deep divide within the ANC after several Members voted with the opposition for the first time. This divide only widened in the run up for the ANC presidential elections. Cyril Ramaphosa took a hard line against both corruption and state capture, saying "the ANC is in need of a renewal". After Ramaphosa won the Rand immediately rose against the US Dollar and several rating agencies commented favourably on the result. This is a huge relief for South Africa who faced possible junk status and a two-quarter recession in 2017.
Despite the severe drought, Cape Town International Airport recorded a 11.5% increase in tourist arrivals in December 2017 from December 2016, according to Airports Company South Africa (ACSA). Tsogo Sun bet smartly on this rise, opening a new 504-bedroom hotel complex in September last year.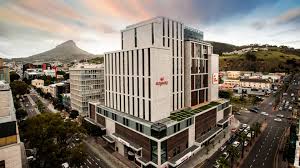 Hotel Openings
And they weren't alone: a myriad of new hotels opened across the continent, many to great acclaim on the regional and global stage.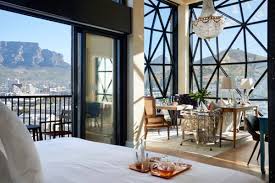 The Royal Portfolio
The much-anticipated Silo, Cape Town, South Africa opened its doors in March 2017 alongside the Zeitz Museum of Contemporary Art Africa (MOCAA) and has enjoyed impressive of publicity since.
The Signature Lux Hotels opened their first hotel in South Africa (Sandton, Johannesburg) in June 2017 with 218 rooms.
Luxury group The Capital Hotels & Apartments has opened in Umhlanga, between King Shaka International Airport and Durban.
The Capital Pearls Resort Hotel offers 140 apartments and extensive conference and meeting facilities in December 2017.
Carlson Rezidor
opened a Park Inn by Radisson in March in Polokwane, South Africa.
In Cape Town the former Triangle House was transformed by developer Signatura and land owner Stonehill Property Fund into the Radisson Blu Hotel and Residence, 5* hotel. The 166 apartments and penthouses opened in April 2017 and the first Radisson Red in Africa was opened in September in the Silo district with 252-keys. The hotel group also presented their second hotel in Dakar in December, the 152-room Radisson Hotel Dakar Diamniadio, close to Dakar's newly-opened Blaise Diagne International Airport.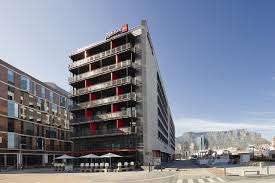 At the end of September 2017
Protea Hotel by Marriott
announced the opening of Protea Hotel by Marriott Owerri Select in Owerri, South East Nigeria with 90 rooms developed by African Capital Alliance and Kunoch.
AccorHotels
signed management agreements and relaunched the Fairmont Royal Palm Marrakech in May 2017 with 134 rooms and the Tune Hotel Westlands, Nairobi was relaunched as ibis Styles during the second half of 2017.
Hilton
proudly released their first hotel in Cape Verde, the Hilton Cabo Verde Sal Resort in October 2017 with 241 rooms.
InterContinental Hotels Group
signed the first Holiday Inn in Cape Town in partnership with Leisure Hotel Holding at the end of last year. The former Strand Tower Hotel has been rebranded already, marking the brand's debut in the Mother City.
Onomo Hotels
opened a 155-key hotel in Conakry, Guinea in December, called ONOMO Conakry Hotel. Earlier in the year Onomo Hotels fully took over Inn on the Square, which has been fully integrated into the hotel's portfolio and rebranded as ONOMO Hotel Cape Town.
Four Seasons
Hotel Tunis opened its luxurious doors in December 2017 with 203 accommodations.
Leeu Collectio
n renovated and re-opened Le Quartier Francais, a 21-room boutique hotel in Franschhoek, South Africa, in July and their flagship property Leeu Estates was named South Africa's leading Wine Country Hotel 2017 at the World Travel Awards in October.
On the 1st of January this year,
Constance Hotels & Resorts
opened the Constance Aiyana on the island of Pemba, in Tanzania's Zanzibar archipelago with 30 villas.
The Pearl of Africa Hotel finally opened on 1 October with 296 rooms, managed by
Sovereign Hotels
in Kampala. It is expected to boost Uganda's level of quality hotels, making Kampala more attractive for the MICE sector.
Time + Tide's Miavana Island Sanctuary on Nosy Anko Island Madagascar opened with 14 villas in April 2017.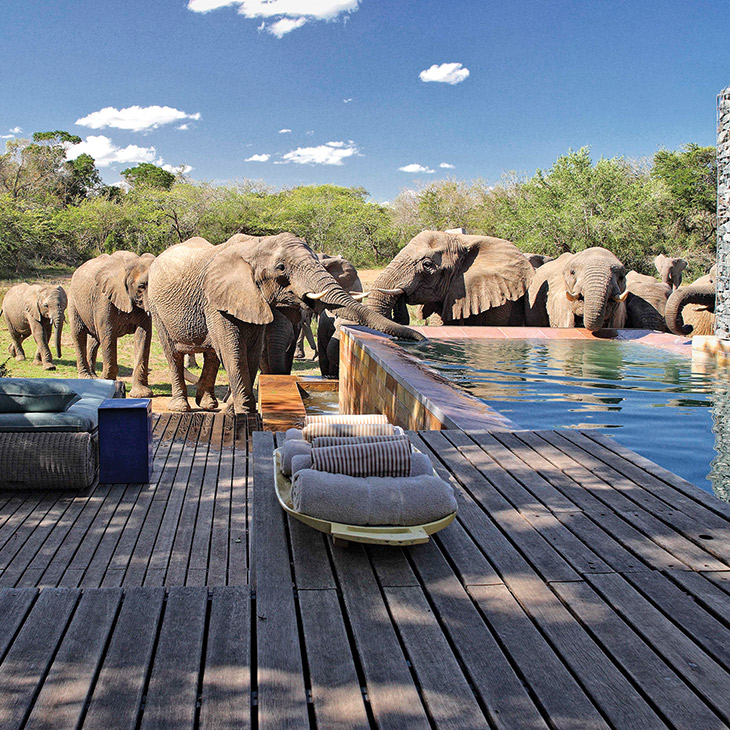 Over the last year a number of stunning safari lodges and camps also opened their doors for business:
The Duba Plains Camp by Great Plains Conservation in the heart of the Okavango Delta, Botswana.
King Lewanika Lodge (Zambia), Liuwa Plain National Park's first and only lodge.
Jabali Ridge, Ruaha National Park, Tanzania
Sanctuary Kichakani Serengeti Camp, Serengeti, Tanzania
Wilderness Safaris' Classic Camp, Qorokwe, situated in the private Qorokwe Concession, bordering Moremi Game Reserve in the Okavango Delta, Botswana
2018 - What is in Store
After the impact of the Kenyan elections last year we all hope 2018 is more straight forward electorally. The world will certainly be watching Egypt and Zimbabwe, although perhaps the bigger political news will be the run up to both the South African and Nigerian elections in 2019.

Recovery of the Oil and Gas Industry
While it has been a tough three years, some analysts at RBC Capital Markets believe that the energy cycle has reached a low point and is now entering a second full year of recovery. On a macroeconomic scale global stock piles are decreasing and oil prices have started to react to the new supply-demand dynamic.
We are already seeing the benefit to hotel industries in Mozambique and Angola. 5,000+ visas have been issued in Pemba alone to oil workers and oil companies. These countries are even considering purchasing hotels to house their employees.
We can already see the incredible growth potential in Africa predicted for this year by the World Bank.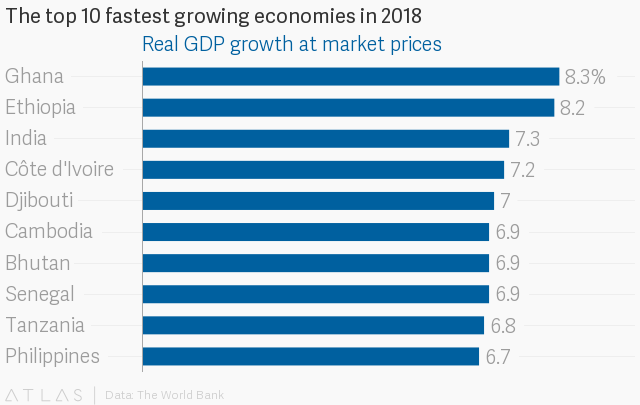 Tourism, Visas and Connectivity
IATA estimates that eight out of the ten fastest growing aviation markets will be in Africa by 2034. In that year it's estimated nearly 300 million passengers will travel to and from African destinations.
Kenya Airways announced the launch of a non-stop flight from Nairobi to New York in January 2018 which makes it the first airline to offer a non-stop flight between East Africa and the United States.
To also meet the growing travel demand, Singapore Airlines plans to increase the flight frequency to Cape Town, adding a daily flight via Johannesburg.
Ethiopian Airlines recently partnered with the Zambian Government to develop Lusaka as an aviation hub for Southern Africa allowing a wider and more cost-effective variety of flight connections. Staying ahead of the crowd, as Africa's fastest growing airline should, Ethiopian Airlines operated the first all-female flight crew in Africa on the 16 December 2017.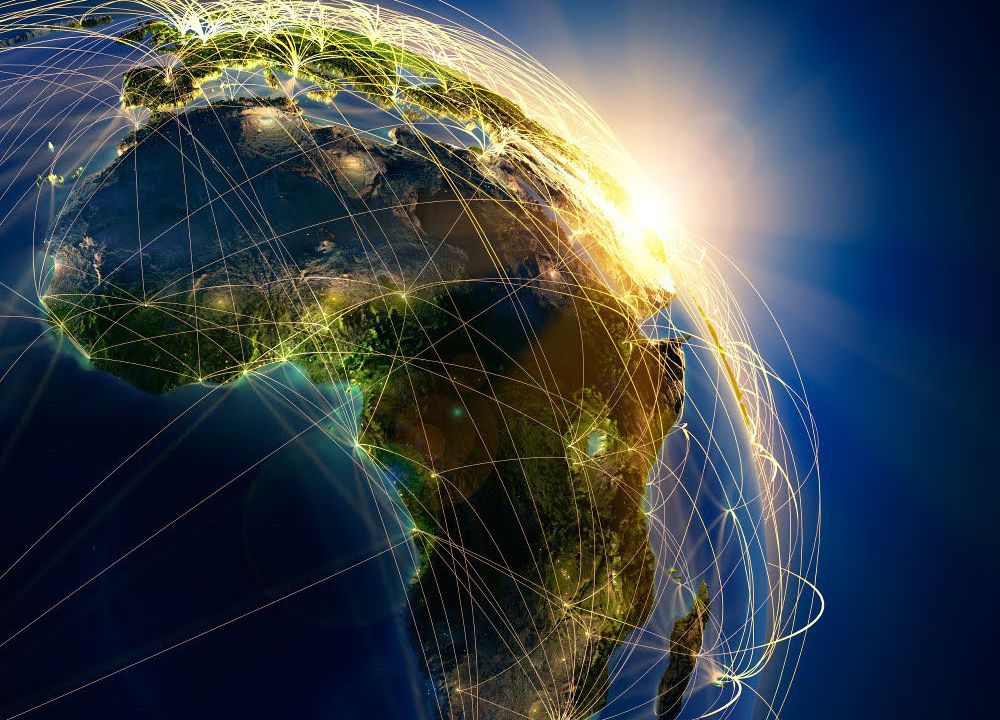 Adding to the improved and affordable connectivity through Ethiopian Airlines, Ethiopia recently introduced an E-Visa service for African and international delegates of meetings, incentives, conferences and exhibitions in Ethiopia. The service allows participants to issue their visa, book, pay and check-in their flight online through Ethiopian Airlines making it easier, more efficient and convenient to travel to and through Ethiopia in the future.
At the end of 2017 Kenya and Namibia announced the introduction of a visa on arrival to all Africans.
Earlier in the year Nigeria relaxed its visa policies and cut down on required documentation for visitors in order to promote business. It also started issuing biometric visas at the end of 2017.
Benin, Ghana and Rwanda are already three of the most open African countries for visitors and Rwanda is planning to expand its visa-on-arrival rules even further for 2018.
China – Investment and Ivory Trade
Chinese tourists are seeking more diverse experiences overseas and with countries easing their visa regulations, Africa is an attractive destination. Mauritius, Morocco and Tunisia are offering visa-free travel to Chinese passport holders, while Egypt and Tanzania have a visa-on-arrival policy. After Morocco eased the visa regulation for Chinese visitors the arrivals went up by a staggering 173% last year showing the level of ease in acquiring a visa certainly determines the destination for the majority of Chinese travelers. Kenya, Morocco, Tunisia and South Africa are the most popular African countries among Chinese tourists.
Adding to the Chinese influence in Africa, the number of Chinese-run factories in Ethiopia, Nigeria and Rwanda is increasing, even expanding into Central Africa where the region's first automotive factory will be built in Cameroon.
China recently implemented a complete ban on the sale of ivory, which conservationists in Africa have been promoting for decades to encounter the decreasing elephant and rhinoceros population.
Hotel Development Pipelines
The hotel industry in Africa's emerging markets is growing faster than in developed countries, which appeals to both foreign investors and travelers.
Nigeria is expected to be the fastest-growing hotel market with regards to revenue over the next five years with a forecast of 14.7% compound annual increase making the country very attractive for investors.
InterContinental Hotels Group
announced the opening of Holiday Inn Algiers - Cheraga Towers, Algeria in January this year which marks the company's first hotel in the country featuring 242 rooms.
AccorHotels
plans to open a new 218-key MGallery by Sofitel hotel during the second half of 2018 near the African Union headquarters in Addis Ababa. The European-based hotel group is also planning to open three more hotels in the capital of Ethiopia, namely a 162-key Mercure, a 135-key ibis Styles and a 230-key ibis, by 2020.
Carlson Rezidor
entered its 30th African country with the opening of a 150-room Radisson Blu Hotel & Apartments in Douala, Cameroon scheduled in 2019. A 207-room Radisson Blu Hotel in Durban's Oceans Umhlanga development is set to open in 2019 as well: the high-end complex will feature 460 luxury apartments and a 33,000qm shopping mall.
There are plans to open 10 Radisson Red hotels in Africa (Johannesburg, Durban, Maputo, Nairobi, Addis Ababa, Luanda and Lagos) over the next five years and already under construction are three luxury Quorvus Collection hotels in Abuja, Lagos and Kampala.
Hilton
About 100 hotels with approximately 20,000 rooms will open in sub-Saharan Africa over the next five years, including conversions and new-builds in the mid-market space, which are estimated to cost about $50M. They are associated with some very important developments including the Hilton Nairobi
Upper Hill located in Africa's tallest building, the 175-room Hilton Garden Inn Jomo Kenyatta International Airport in Nairobi, the Hilton Garden Inn Lusaka, the Hilton Garden Inn Windhoek, the first branded hotel in Niger and the first modular-build hotel in Accra. In an interview Mr Patrick Fitzgibbon (Senior Vice President of Development EMEA) concludes that Africa is one of the most exciting continents in the world from a hotel growth perspective, and is still in its infancy. "If people are looking for 'hockey stick' growth, they're not looking in the right market. But if they're looking at long-term, sustainable growth, that's exactly what we expect to see in Africa," he says.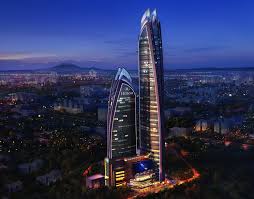 Marriott International
is targeting over 200 hotels with 37,000 rooms open or in pipeline by 2022 equating to around $8.5Bn. The company will venture into new markets including Benin, Botswana, Madagascar, Mali, Mauritania and Senegal. They signed 1,300 new rooms in Cote d'Ivoire and are planning to increase their presence in Lagos, Accra, Addis Ababa, Zanzibar and Port Louis. The first St Regis will be opened in Cairo on the 1st of March 2018 with 292-rooms.
Currently in development: a new Johannesburg Marriott Hotel Melrose Arch and a Marriott Executive Apartments Johannesburg Melrose Arch with 150 rooms and 200 apartments respectively are planned to open in February 2018.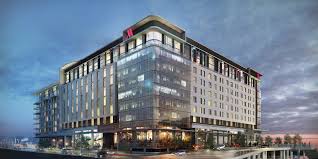 The first AC Hotel in the Middle East and Africa, located at The Yacht Club in the Roggebaai section at the Waterfront Cape Town, is expected to open in 2019 with 189 rooms. Adding to Cape Town's room supply in 2021, the new 200-room Cape Town Marriott Hotel Foreshore and the 150-room Residence Inn by Marriott Cape Town Foreshore are to be part of the new Harbour Arch development, currently the Culemborg precinct of the city.
The luxury brand
Four Seasons
is planning to open the Resort Seychelles at Desroches Island early this year as the only resort on the island with 71 rooms including bungalows, villas, suites and residences – all with private pool and beach access.
Hyatt
announced the opening of three new hotels in Africa this year: The Hyatt Regency Addis Ababa, Ethiopia to be opened mid-2018 with 180 rooms; The Hyatt Centric Kermel Dakar, Senegal also to be opened mid-year with 140 rooms; and the Hyatt Regency Algiers Airport, Algeria with 326 rooms.
Also
Onomo
plans to open two new properties in 2018: one in Kigali, Rwanda and another one in Durban, South Africa.
There is a large number of other beautiful hospitality enterprises expected to open in 2018 including, according to planned opening date:
Uncharted Expedition Camp, Okavango Delta, Botswana to open Jan 2018
La Clé Country Lodge, Cape Winelands, South Africa to open April 2018
Sossus Under Canvas, Namib Desert, Namibia to open in April 2018.
Oberoi Marrakech, Morocco to open May 2018
Design Hotels' Zuri Zanzibar Hotel & Resort to open May 2018
Hoanib Valley Camp, Hoanib River Valley, Namibia, planned to open June 2018
Grace Marrakech, Morocco expected to open mid 2018
Anantara Tozeur Resort, Tunisia to open mid-2018
Shipwreck Lodge, Skeleton Coast Central Concession Area, Namibia, opening June 2018
Mogundala Private Island, Mozambique, opening mid-2018
With numerous hotels being planned and opening in Africa, current and future travel trends have to be carefully anticipated in order to reach the desired share in the market. Millennials and Sustainability seem to be the buzz words when talking about future tourism.
Millennials
will shape our future. Luckily, they are keen to explore the world as many of them see themselves as global citizens. As a collective hotel industry, we need to make sure we will deliver the hotels and experiences that they desire.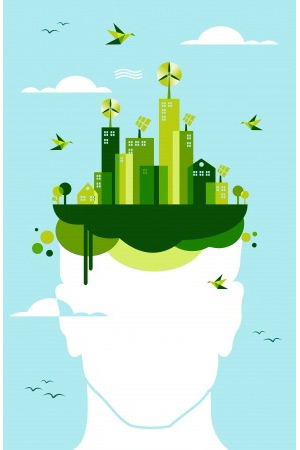 Key are experiences that can be captured though pictures and videos, rather than a luxury item. When it comes to
sustainability
, not just millennials should be concerned about depleting natural resources; only sustainable growth is going to benefit us and the environment we live in. Conservation of wildlife takes the headlines, but as we approach 'Day Zero' and the end of water supply to Cape Town we must realise: all natural resources are at risk.
There are too many of examples of Africans doing it for themselves to list them all here: Addis Ababa, Kigali, Dakar, Cape Town, Accra have all been successful in attracting investment and tourism due to the coordinated approach of government agencies and individual investors. It is encouraging to see many other countries and markets now following this successful model. Tourism really is the ONLY economic sector that can lift whole economies. A turbulent 2017 still saw growth, a stable 2018 should see exciting results…