In this new day in age, the meaning of travel has taken an interesting turn in terms of what is driving consumers away from home. The generation of material pleasantries has come and gone, and what people are really looking for these days are new and engaging experiences. Curiosity is driving interest away from the status quo. While the necessities, like having a great location, providing safety and security while keeping a high standard for quality, will always hold value, consumers are seeking ways to leverage their travel by experiencing and becoming one with the surrounding environment. A new fine line has been created between simply staying somewhere overnight and taking advantage of and enjoying the nuances of the surrounding environment.
We have seen the hotel industry recognize this and proactively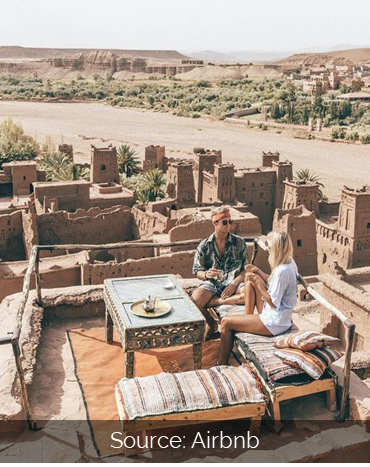 meet these evolving expectations and desires recently. Hotels are beginning to favor local flavors and ingredients for their food and beverage outlets. A big push for brands to separate themselves from the norm is evident, as well. Hotel companies are straying away from the "me too" brands and proving that being successful and consistent doesn't always mean being identical at every location.
Over the last decade, this has led to an outburst of boutique and lifestyle hotels. Marriott's Autograph Collection emphasizes boutique hotels with unique passion, design, and connection with the local area. Hyatt entered the space with its Unbound Collection of "story worthy" properties around the world, featuring exclusive locations, famous architecture, and incredible dining experiences. Tru by Hilton is emphasizing an interactive social environment that seeks to combine business and pleasure altogether. InterContinental Hotels Group's Hotel Indigo is all about the neighborhood that surrounds each property and incorporates these aspects into the fabric of the hotel. The list goes on with brands such as W Hotels, Canopy by Hilton, Kimpton, Aloft, Tribute Collection, Cambria, Moxy, Design Hotels, and more. These major brands incentivize travelers to experience these unique properties while also benefitting from the advantages of a large hotel company, such as service standards, consistency in facilities and amenities, and the plethora of benefits of each company's rewards programs.
Meanwhile, a juggernaut has risen in the lodging space over the last decade. Airbnb has managed to compete successfully with large lodging companies and brands that have been well established in the marketplace. Airbnb has found a way to offer these truly unique experiences at sometimes a fraction of the price of a hotel room. Customers can customize their search to locate accommodations that cater to their specific needs. Location options can be extremely flexible, including every possible neighborhood in a city. By empowering consumers to select, in every aspect, how and where they want to travel, Airbnb has created an extremely successful business model. As an example, an Airbnb experience can range from a studio apartment in Manhattan to a five-bedroom house in Houston, from an Airstream trailer in Malibu to a Treehouse in Atlanta or even a campsite in the Sahara Desert. While some would say that the idea of home sharing has been around for many years through sites like VRBO, HomeAway, and OneFineStay, these unique real-life experiences have not only been made available but are increasingly becoming more common place through the advent of Airbnb.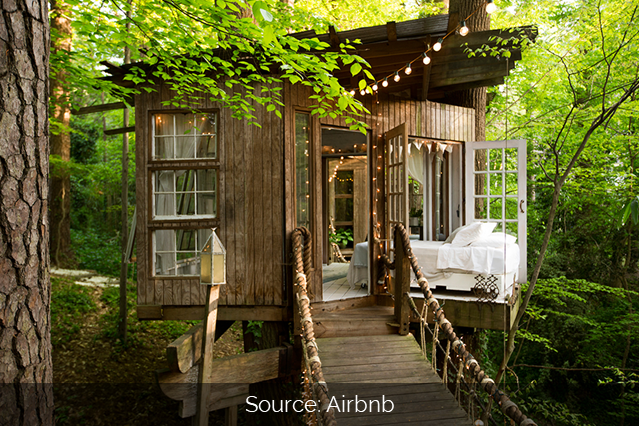 Where Airbnb has thrived and become more than just a home-sharing website is how it offers its product. To the Millennial generation, Airbnb is cool and tech savvy. The website is fun to use and easy to navigate. Consumers enjoy the process of filtering through what they want and don't want for each property or location. There is something exciting about staying in somebody else's home and experiencing the local culture. The privacy and exclusivity aspect to the guest is also a tremendous benefit. Most of the time, there's no need to check in at a front desk, no room keys to worry about losing, and every amenity offered is available specifically for you, the guest. Additionally, compared to the typical hotel room, on average, Airbnb offers a significant more amount of space per unit, given that travelers are typically renting an entire apartment or house, for similar or lower prices. Lastly, as a company, Airbnb has an advantage that hotel companies do not have, which is to increase or decrease the supply of rooms as needed. Airbnb hosts can remove some of the inventory from the market during periods of low demand and increase the inventory when the market calls for more Airbnb houses or rooms, particularly during peak seasons or special events, whereas a hotel is unable to do so.
With 4.5 million listings as of 2018, Airbnb has proven to be very successful. However, as with any company, there are areas (internal and external) for improvement, and where traditional hotels still hold an advantage. The company has a limited set of guidelines and standards for its product and offerings. While this has been generally helpful in growing its inventory, it is a fact that it is not going unnoticed by guests. In some markets, Airbnb has also been allowed to compete with hotels but has not been held to the same standards as related to the payment of taxes, the provision of life-safety/security measures, the acquisition of permits, and the compliance of ADA regulations. In other instances, Airbnb places somewhat of a burden on its customers, as guests are sometimes on their own for food, toiletries, and general information, as the only real "staff" available is the owner of the unit, who sometimes may not even be in the same city.
Additionally, Airbnb is not able to compete as strongly in attracting business travelers or meeting/group demand generated by in-house meetings, since unlike large hotels, Airbnb units lack conference facilities. Nevertheless, over the last few years, Airbnb has shown that it can attract such demand during special events, large conferences, or periods of peak demand and occupancy in highly saturated markets. To combat some of these issues, Airbnb has implemented standards that allow some units to be designated as "Airbnb plus." To be considered for this designation, the homes must be comfortable, well equipped, well maintained, and thoughtfully designed, passing a 100-point in-person quality inspection. Lastly, although Airbnb has not traditionally offered a customer loyalty program, which may not have incentivized customers to keep using Airbnb, as of 2018, the company launched a pilot program to reward regular and high-rated customers known as "superguests." According to the company, "superguests" will receive benefits such as discounts, airport pickups, flight upgrades, and lounge access. Airbnb is also aggressively pursuing marketing campaigns that show how its product can be ideal and even superior to a hotel room for business travelers and group travelers.
For these reasons and many others, Airbnb can be considered a direct competitor to hotels. However, the opposing train of thought argues that, despite the arrival and growth of Airbnb, national demand and hotel performance has continued to increase since our last recession, with occupancy and ADR levels increasing from a low of 54.5% and $97.50 in 2009 to 66% and $126 in 2017, respectively, with further increases being experienced in 2018. Without a doubt, the lodging market nationwide is operating at the highest RevPAR levels ever recorded. As such, this helps support the reasoning that even with Airbnb and other home-rental services, occupancy and demand levels continue to rise for hotels across the nation. Based on this information, it is easier to see how Airbnb could be considered less of a competitor and a less of a threat to the hotel industry. Many believe that Airbnb has instead done for the hotel industry what Uber has done for the taxi industry, satisfying demand that existed but remained dormant, only becoming noticeable when the new service and product was provided. While Uber affected the taxi industry by taking a portion of market share, much of the demand for Uber consisted of new clients that would have not otherwise taken a taxi. Similarly, it can be assumed that a portion of individuals traveling across the world and now using Airbnb are guests that would have not otherwise made the trip were it not for the availability of lodging provided by a service such as Airbnb.
In the U.S. alone, Airbnb is estimated to have approximately 700,000 listings; ultimately, in a market of five million hotel rooms, it's hard to see how it could possibly not be a direct competitor. Hotel brands are becoming increasingly aware of this threat and the desire for guests to seek unique lodging opportunities and experiences. As noted previously, hotel companies continue to create brands that are increasingly independent in nature, with new brands or collections of unique properties catering to clientele that wants a unique experience. However, in recent years, hotel brands are taking a step further toward becoming somewhat more like home-sharing services, like Airbnb.
As an example, in April 2018, Marriott launched a six-month trial program called Tribute Portfolio Homes, where guests can rent homes and earn Marriott Rewards. The Unbound Collection by Hyatt has also launched a similar program through its acquisition of Oasis, which just like Airbnb, allows homeowners and guests to rent and lease properties, further blurring the lines between hotel companies and Airbnb. However, Airbnb is also changing. While individual units remain the focus of the company, many hosts are realizing the advantages of increasing their unit count to benefit from economies of scale. Some Airbnb hosts are seeking to transform entire apartment buildings and convert them to hotel rooms listed only on Airbnb. For example, in Boston, an owner of a building with as many as eight units rents each unit on Airbnb with labels such as "Airbnb Hotel #1" or "Airbnb Hotel #2."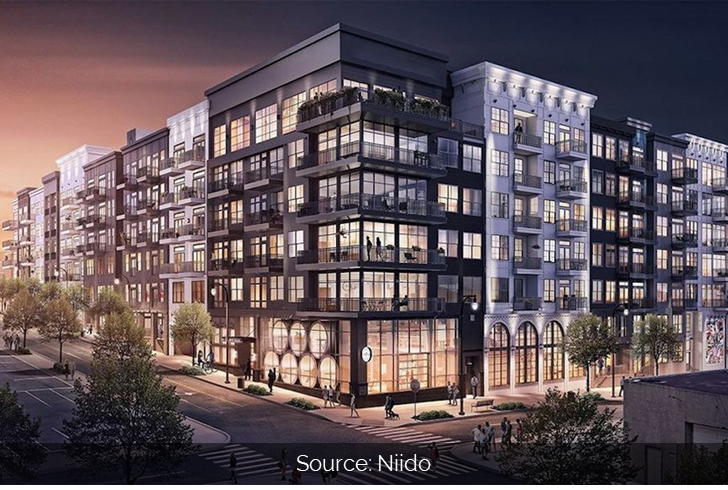 Airbnb itself has partnered with Niido to develop as many as 14 home-sharing apartment complexes by 2020. The first two of the part-apartment/part-hotel complexes known as "Niido powered by Airbnb" are already in operation in Kissimmee, Florida, and Nashville, Tennessee. In 2017, global real estate behemoth, Brookfield Property Partners LP, announced that it planned to invest as much as $200 million into Niido to support its efforts in converting apartment complexes into Airbnb hotels.
Furthermore, Airbnb is not opposed to working with the existing hotel industry. The Airbnb website clearly states that Airbnb welcomes listings hosted by professional hospitality providers, as long as they offer unique spaces and personal hospitality to the Airbnb community. Some of the qualities Airbnb looks for in these listings include guest rooms that are individually unique or local in design, common spaces that incorporate local influences, and distinctive design characteristics. Airbnb goes as far to say that ideal properties include bed-and-breakfast inns, boutique hotels, nature/eco lodges, timeshares, serviced apartments, and hostels. The platform has also now added search categories so that users can more quickly locate the property type for which they are searching.
The reality is that the lines between hotels, hotel brands, and home-sharing services continue to be blurred. It is becoming more and more evident that while guests continue to seek unique lodging products and experiences, providers, from large hotel corporations to individual hosts, are seeking to cater to this demand. Most noteworthy is that these changes have occurred rapidly over the last decade, leaving us with an industry and lodging products that seem to change by the day. It will be interesting to see how else the industry transforms itself in the upcoming years, as consumers behaviors and demands continue to change.