August 10, 2009: Steve Rushmore, President, Founder, and CEO of HVS, the global leader for hospitality consulting and services, is pleased to announce the opening of the new HVS Caribbean Office located in Nassau, on New Providence Island in the Bahamas.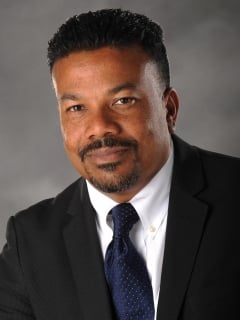 Parris E. Jordan, who has extensive consulting experience working out of the New York office of HVS, will become managing director of HVS' Caribbean operations; this office will specialize in valuation and consulting work in the Caribbean, Central America, and the United States.
Jordan joined the HVS New York office in 2003. He has worked on numerous mid- and large-scale mixed-use developments, valuations, feasibility studies, and operator searches, and has provided strategic advice, return on investment, and market studies in the United States, Mexico, and the Caribbean. A native of Trinidad, Jordan brings the right combination of consulting experience and cultural knowledge of the region to better understand the market and sub-markets on the various islands and the nuances in the way business is conducted locally.
Prior to joining HVS, he had more than twelve years of operations and management experience in the hotel and food service industry. In addition to his duties with HVS New York, Jordan teaches a hotel feasibility and development course at New York University.
"The economies of Caribbean nations are highly dependent on the hotel industry," according to Rushmore. "The hotel and greater service industry will continue to play a vital role for individual islands and the region as a whole. The time is right for HVS to establish a physical presence in the region as supported by recent hotel development activity and the need of existing hotel owners and operators to assess current and future needs."
Jordan holds a Masters degree in Tourism from New York University, and a Bachelor's in Hospitality Management from New York City Technical College. He can be contacted at pjordan@hvs.com or at (516) 248-8828 x 253. Click here to view the Caribbean Office page.
About HVS Global Hospitality Services
HVS is a global services and consulting organization focused on the hotel, restaurant, shared ownership, gaming, and leisure industries. Since the launching of the firm in 1980, our clients have relied on our specialized industry knowledge and expertise for advice and services geared to enhancing economic returns and asset value. Through a network of more than 25 offices staffed by approximately 400 seasoned industry professionals, HVS offers a wide scope of services that track the development and ownership process. Starting with an HVS market feasibility and appraisal study, a newly conceived project is justified. Financing through the HVS investment banking team is then arranged, interiors designed, and management hired. Sales and marketing strategies are developed, and organizational assessments are made. When a client requires actual, on-site hotel or restaurant management and marketing, HVS offers these specialized services as well. HVS asset management provides constant operational oversight to ensure the maximization of economic returns and asset value. No other organization offers such a broad range of services. HVS also has specialists in parking operations, golf courses, and convention centers.
Since the year 2000, HVS has performed nearly 20,000 assignments throughout the world for virtually every major industry participant. Our principals literally "wrote the book" on hospitality consulting, authoring numerous authoritative texts and hundreds of articles. HVS is client driven, entrepreneurial, and dedicated to providing the best advice and services in a timely and cost-efficient manner.
Contact:
Parris E. Jordan
(516) 248-8828 x 253,
pjordan@hvs.com
Leora Halpern Lanz
(516) 248-8828 x278
llanz@hvs.com

###