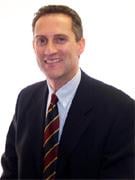 HVS is pleased to announce that Philip Bacon, Managing Director of HVS Madrid and head of our Shared Ownership Services division for Europe, the Middle East and Asia (EMEA), has been named one of the Top 21 Fractional Real Estate Professionals of 2010 by Fractional Life (www.fractionallife.com) a web-based portal dedicated to the fractional ownership industry.
Philip has been with HVS since he established the EMEA office of Shared Ownership Services in London in 2006. With more than 25 years in business advisory services, he consults on all forms of hospitality-based mixed-use development, including shared ownership business models from vacation ownership to fractional interests to condo hotels and branded residences.
"The fractional property business will continue to offer opportunities to both developers and operators who realize there is an increasing consumer desire to achieve true value from leisure real estate," Bacon explains. "Consumers will be more demanding in what they want when purchasing a shared ownership product, and therefore we as consultants need to work harder with developers to ensure that value is optimized for all concerned."
Following ten years with Price Waterhouse in London and Barcelona, Philip has had comprehensive experience over the past seventeen years in all aspects of mixed-use resort development, including full-service golf facilities. In addition to working as CFO for two leisure real estate development companies in Spain and as Director of Business Development for RCI Europe, he has had direct experience as an independent board advisor for the development and operation of exclusive products built around high-quality resort properties. Also, as an independent consultant, Philip has conducted a number of market research projects, product development plans, and feasibility studies for hotel and mixed-use resort development companies in the UK, Continental Europe, India and the Middle East.