January 11, 2011:  Starman has sold its long leasehold interest and ownership of the business in Le Meridien Montparnasse Hotel Paris to Unibail-Rodamco, the existing freeholder of the property. Starman was advised by HVS Hodges Ward Elliott in the transaction.
Le Meridien Montparnasse is a 33-storey four-star hotel and, with 953 rooms and 4,600 sq m of meeting space, is the second largest hotel in Paris and one of Europe's largest conference hotels.
Following completion of the transaction, management of the hotel has been taken over by Accor. The hotel has been rebranded as the Pullman Paris Montparnasse.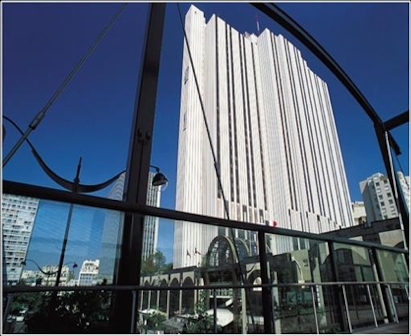 Starman is a hotel investment company owned jointly by Starwood Capital and Lehman Brothers.
Unibail-Rodamco is the leading listed European commercial property operator, investor and developer. With a property portfolio valued at €23.3 billion at June 30, 2010, Unibail-Rodamco is active in three major business lines: shopping centres, offices and convention-exhibition centres. The group was formed in 2007 by the merger of Unibail and Rodamco Europe, and today has operations in 12 European countries.
HVS Hodges Ward Elliott is a joint venture between the leading international hotel consultancy firm HVS and the leading US hotel real estate brokerage and investment banking firm Hodges Ward Elliott. HVS Hodges Ward Elliott acts as broker and investment advisor in European hotel real estate markets, and focuses on disposition advisory services.
Contact:
Charles Human
HVS Hodges Ward Elliott
Email: chuman@hvs.com
Tel: +44 (20) 7257-2001