HVS President and CEO Steve Rushmore announced the expansion of HVS services as part of the firm's growing global network: the addition of Asset Management and Advisory services from the company's office in London, and the addition of Consulting and Valuation services from the firm's office in Hong Kong.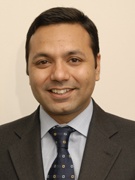 Saurabh Chawla has just been named partner, heading HVS London's new Asset Management and Advisory service. Since joining HVS London in 2006, Chawla has worked on numerous feasibility and valuation studies, as well as consulting, strategic advisory, and asset management assignments in Europe, the Middle East, and central Asia. Prior to joining HVS, Chawla opened a high-end restaurant in London as a food and beverage manager and worked in various luxury hotels in operations and managerial positions throughout his native India. He holds an MBA from the ESSEC Business School in Paris (IMHI), a degree in Hotel Management, and an undergraduate degree from the University of New Delhi. He is passionate about wines and food, and is a keen motorcyclist.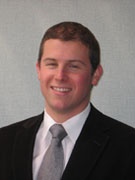 Dan Voellm has been promoted to partner and managing director of HVS Hong Kong's Consulting and Valuation service. Voellm began his HVS career in New York in 2005 where he successfully performed numerous consulting and valuation assignments throughout the United States and Canada. Since moving to Hong Kong, he has provided advice in major markets, including China, South Korea, the Maldives, Thailand, Vietnam, Cambodia, Singapore, Hong Kong, Taiwan, and Indonesia. Voellm has been an active participant at major industry conferences, having served as speaker at the China Hotel Investment Summit, the Hong Kong Institute of Surveyors, the Hong Kong Polytechnic University, and the Hong Kong International Hotel Investment Forum. He is a member of the Urban Land Institute's Young Leader Group and a graduate of the Lausanne Hotel School. He enjoys snowboarding, an eclectic cuisine, reading, and traveling.
"We are very proud of the successes and new endeavors that Saurabh and Dan have brought and will continue to bring to HVS," says Rushmore. "They have exemplified how hard-working associates can achieve partnership in our firm. This expansion of our services will help us in pursuing our mission of providing outstanding hospitality consulting services, with local expertise, to our clients around the globe."
Contact:
Leora Lanz
Email: llanz@hvs.com
Tel: 516-248-8828 Ext. 278