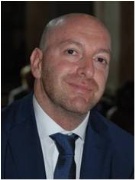 HVS, the world's leading hospitality services firm, is pleased to announce the opening of a hotel consulting and valuation office in Milan, Italy. This office, consisting of an experienced team of professional industry veterans, will serve the needs of hotel investors, buyers, lenders, sellers, owners, and operators in the region and provide advisory to the all players involved in the tourism sector. Services include single-asset and portfolio hotel appraisals, market and project-feasibility studies, operator selection and management contract negotiations, investment and transaction counsel on single-assets and portfolios, franchise evaluations and expertise on large-scale, mixed-use, and public-private developments. The new office is headed by Ezio Poinelli, who possesses more than 16 years of international experience in advisory and operations for hotels, mixed-use resorts, and leisure real estate. The office will also be managed by Demetris Spanos, Managing Director of HVS Athens.
"This new office in Europe continues to strengthen our presence in this dynamic and important area," says HVS President and CEO Stephen Rushmore, Jr. "Milan joins a worldwide network of HVS associates and offices that provide services of the highest caliber to hotel markets they know intimately well. Ezio and his team have worked for many years in Italy and in international markets, and now their expertise is an official part of the HVS family."
"It is our intention to expand our presence and penetration in the Mediterranean region," adds Spanos. "With the Milan office, we are making a substantial step in implementing our strategy. The Milan office will be a base to serve the country and to support the firm in the development of the Mediterranean area."
"In a fragmented market such as Italy - which has a strong need for renovation and innovation - we know that HVS's experience will provide a substantial contribution to investors, banks, hotel operators, owners and developers in structuring projects and deals with long-term sustainability. We will help the market evolve toward more industrialized and competitive models," Poinelli continues. "Moreover, we think it is important to speak with institutions and public bodies in the real estate and tourism areas to help establish benchmarks, best practices and real contributions in elaborating solutions and strategies for the growth of the sector."
Poinelli was a member of the HVS Athens team since 2010. Prior to his work with HVS, he headed the Southern Europe region for Northcourse Advisory Services -- the hospitality and real estate consulting sector of Wyndham Worldwide. Poinelli also supported that firm in other locations such as Latin America, where his tasks included leading and supervising feasibility studies, valuations, operator search, product design, sales and marketing advisory, M&A, and master planning for large tourist areas. Additionally, Poinelli served as Director of Expansion and International Development at Compañia de Las Islas Occidentales, a holding company from the Canary Islands, tasked with finding new locations for luxury resorts and negotiating deals in Europe, Caribbean, South Africa and follow new developments.
Prior to this, Poinelli was Head of Real Estate and Hospitality Services for Ernst and Young and member of its TRE REAS (Transaction Real Estate, Real Estate Advisory Services) Global Committee - working out of Milan in this capacity for six years.
Poinelli holds a Bachelor's Degree in Economics and Business Administration and a Masters in Tourism Economics from Bocconi University. He is fluent in Italian, English and Spanish, and has co-authored books on hospitality and real estate subjects, published in Italy. He frequently collaborates with Italian Universities, and is regularly a speaker at conferences in Italy and Spain.

Contact:
Leora Lanz
HVS Sales & Marketing Services
Tel: +1 (516) 248-8828 ext. 278