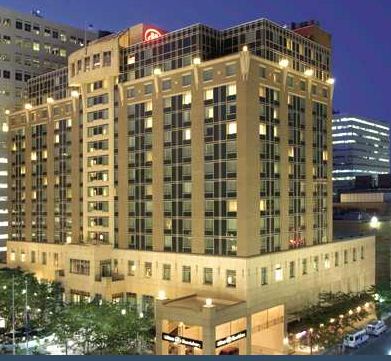 HVS Capital Corp ("HVSCC") is pleased to announce that it served as exclusive financial advisor to Greenwood Hospitality Group ("GHG") and successfully arranged senior mortgage acquisition financing on the 347-key Hilton Hotel located in downtown Harrisburg, Pennsylvania ("Hotel"). This represented a critical acquisition in the growth strategy for GHG. HVSCC worked through various renditions of the capitalization structure with GHG, providing for various leverage options for consideration. HVSCC was able to utilize its extensive hospitality relationships to structure the most accretive solution for GHG, which was in the form of a 65% LTC, non-recourse senior mortgage with a top-tier bank at an interest rate of approximately 5.0%.
"GHG is very pleased with the execution of its financing of the Hilton Hotel Harrisburg," notes Aik Hong Tan, Principal of Greenwood Hospitality Group. "HVS Capital Corp helped us navigate the challenging debt markets and remained very flexible while ultimately sourcing a very competitive loan with a superior lender."
According to Bill Sipple, Managing Director of HVS Capital Corp, the Hilton includes various food & beverage offerings and 23,500 square feet of meeting space. Since it's opening in 1990, the Hotel became the City's focal point for commerce and large group events due to its exceptional facilities, amenities and absence of any other upscale full-service hotel alternatives located in downtown Harrisburg.
"This was an exceptional acquisition for GHG, as the Hotel has a lock on rooms demand in downtown Harrisburg, with no signs of new competitive supply in the foreseeable future," says Sipple, "which provides a consistent base of revenue. Given that Harrisburg is the State Capitol of Pennsylvania, we expect continued demand growth as the various market sectors continue to show signs of improvement. We were very pleased to be able to assist them in this outstanding transaction."
Contact:
Bill Sipple
Tel: 303-512-1226
wsipple@hvs.com