Mineola, New York: HVS announced that Erich Baum, Senior Vice President, recently received his CRE designation from the Counselors of Real Estate. This is a membership organization established exclusively for real estate advisors who provide intelligent, unbiased, and trusted advice for a client or employer. Founded in 1953, the organization services 1,100 members worldwide, all who hold the CRE credential. They are linked to one another by their commitment to integrity, competence, community, trust, and service, adhering to a strict Code of Ethics and Standards of Professional Practice.
The purpose of the organization is to serve as an information resource and to provide its members with opportunities for professional development, knowledge sharing, and networking, all grounded in a culture of camaraderie. Membership in the organization is awarded by invitation only through peer, employer, and client review.
According to Anne Lloyd-Jones, CRE, Managing Director of HVS Consulting & Valuation Services New York, "Over the course of 25 years with the firm, Erich Baum has overseen close to a thousand hotel assignments in markets from San Francisco to New York, including hundreds of existing and proposed hotels across New England. Bankers, investors, and hoteliers rely on Erich's expertise for valuations and feasibility studies of properties ranging from independent boutiques and inns to the most complex full-service hotels and portfolios. Erich is also one of the top professionals on our litigation support team, and has provided expert testimony on numerous cases involving hotels."
Baum co-authored the 2001 edition of the Appraisal Institute's hotel valuation textbook and has written articles on hotel development strategies, approaches to comparable sales adjustments as they relate to hotel valuation, and the use of market-specific data to forecast hotel income and expenses through a financial downturn. He is a state-certified appraiser and member of the Cornell Hotel Society, having graduated from Cornell's School of Hotel Administration. He earned his master's degree from the School of Arts and Sciences at the University of San Francisco.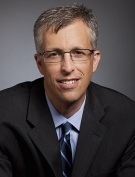 Erich Baum, CRE
+1 (603) 427-1739
Press Contact Information:
Lizzette Casarin
Marketing Director
Direct: 720 244-7620
lcasarin@hvs.com