Dallas, TX: HVS has promoted McKenna Luke to Vice President. According to Rod Clough, MAI, Senior Managing Director, "McKenna's role as corporate trainer ensures that new HVS recruits receive a solid foundation of appraisal techniques and are prepared to enter the ranks of HVS professionals who have achieved a level of excellence." One valuable component of her training involves cultivating ongoing client communication to engender a final report that responds to the client needs. McKenna initiated a certification program for HVS associates in all aspects of the valuation process.
Based in Oklahoma, she is considered an expert in this market; she recently authored the HVS Market Intelligence Report on Oklahoma City. She also had an article published on Health and Wellness Hotel Trends.
Her diverse hospitality background includes experience in rooms, food and beverage, events, sales, marketing, finance, and development for convention headquarters hotels and historic independent properties. "Her work in everything from hotel operations to advising on acquisitions and new developments gives McKenna the ability to fully evaluate the information gained in the field and deliver solid, useful conclusions about hotel projects," said Rod Clough, MAI.
McKenna earned her MBA from Daniels College of Business at the University of Denver.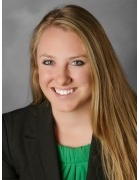 McKenna Luke
303 704 2636
mluke@hvs.com

Press Contact Information:
Lizzette Casarin
Marketing Director
Direct: 720 244-7620
lcasarin@hvs.com