August 17, 2015: HVS announced that Michael Handy has been promoted to Vice President of the HVS Consulting & Valuation satellite office in Austin, Texas, operating under the umbrella of HVS Dallas.
According to Rod Clough, MAI, Senior Managing Director of Consulting and Valuation Services, "During his tenure with the firm, Michael has shown remarkable dedication to acquiring in-depth appraisal expertise from the firm's offices in Oregon and Texas. He is considered one of our experts on various markets in the Southwest, with a particular focus on the El Paso border region, as well as throughout New Mexico."
He has published on this area of the country, including two HVS Market Intelligence Reports on Albuquerque, New Mexico, and an HVS Hotel Market Update on El Paso, Texas.
A graduate of the University of Nevada - Las Vegas, Michael has extensive front-line hotel experience in large casino hotel and resort operations. He is a state-certified general appraiser. As a VP, he oversees and executes site inspections, analyses, and report preparation for our valued clients.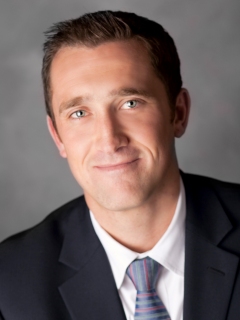 Michael Handy
978 808 7852
mhandy@hvs.com
Press Contact Information:
Lizzette Casarin
Marketing Director
Direct: +1 (720) 244-7620
lcasarin@hvs.com