Austin, Texas: HVS is pleased to announce the opening of an office in Austin—the eleventh-most populous city in the United States and the state capital of Texas.
With an estimated population of 912,791 as of July 1, 2014, Austin is the cultural and economic center of the Austin-Round Rock metropolitan area. One of the fastest-growing cities in the nation and boasting one of the strongest economies, the year-to-date hotel performance for Austin indicates 76% occupancy with an average rate of $134.00, according to STR. In addition to being known as the 'Silicon Hills' for its abundance of high-technology firms, Austin is host to some of the most popular events in the country, including the SXSW and Austin City Limits, and is home to the Circuit of The Americas—the only Formula 1 racing facility in the U.S.
This new HVS office will be headed by Shannon Sampson, Senior Vice President of Consulting & Valuation, who has been a resident of Austin since 2007. Specializing in complex assets with multiple profit centers such as convention hotels and resorts, Shannon offers an insightful perspective on yield management, focused on market forces that create value for his clients. He also has considerable background in hotel operations and management. Shannon earned his bachelor's degree from The University of Texas at Austin. While active with the U.S. Army, Shannon was based in Fort Stewart, Georgia, and traveled to the Middle East and Europe.
According to Rod Clough, MAI, Senior Managing Director of HVS Consulting & Valuation Services, "Shannon has conducted hundreds of hotel appraisals, as well as feasibility and market studies for proposed hotel projects across Texas, where he is state-certified. Shannon has consulted on roughly half of the hotels in the Austin/Round Rock MSA and over 90% of the full-service hotels and resorts in the Austin area. He has also authored three Austin-specific articles: 'Market Intelligence Report: 2013,' 'Bullish on Austin: A Look at Hotel Trends in the Capital City,' and the upcoming '2015 In Focus: Lodging Report Austin, TX.'"
With HVS now covering more than 25 cities in the United States, Austin is considered an important location for the company with its approximately 30,000 hotel rooms and one of the most active hotel pipelines in the country, including the February 2015 opening of the largest JW Marriott in the world and the ongoing construction of the 1,066-room Fairmont Hotel. With an experienced staff of local hotel experts, HVS Austin is well poised to serve the industry in this dynamic market as well as Central Texas.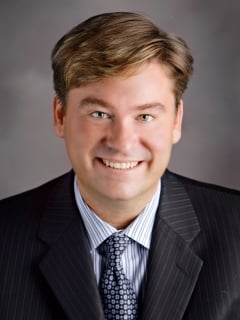 Shannon Sampson
+1 (512) 626-9172
ssampson@hvs.com
Media Contact:
Lizzette Casarin
+1 (720) 244-7620
lcasarin@hvs.com