Mineola, NY: HVS, the world's leading hospitality consulting and services organization strengthens its Executive Search expertise in North America with the appointment of Mike Young and Rachel Hoffheimer as Vice Presidents, based out of Las Vegas, Nevada and San Diego, California, respectively.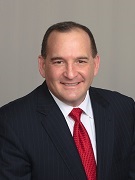 +1 (516) 248-8828 ext. 240


Mike brings more than 20 years' experience in securing top talent with client career opportunities. Having honed the art of true Executive Recruitment, his impressive line of successful placements comprises domestic and international industry leaders inclusive of Fortune 500 companies within the Casino, Gaming, Hotel, Restaurant, and Information Technology industries. Mike has held several positions such as Manager of talent acquisition, Sr. Corporate Executive Recruiter, Business Development Manager, and Manager of Strategic Alliance and Sponsorships at the Las Vegas Sands Corporation (NYSE: LVS) and the Palms Casino Resort (Las Vegas, NV). Upon the sale of the Palms Casino Resort, Mike joined Caesars Entertainment Corporation (NASDAQ: CZR) as Sr. Corporate Executive Recruiter and quickly became the global top producer for Corporate Talent Acquisition.

According to Court Williams, CEO of HVS Executive Search, "Las Vegas has long been a targeted market for HVS Executive Search, and together with my partners we welcome Mike Young to lead our practice there. Mike's 20 years of executive recruitment experience in Las Vegas, including over 10 years in the Hotel, Gaming, Restaurant and Technology space developing trusted hospitality industry relationships, will be invaluable for our growth moving forward." He further adds, "Having worked on the client side, leading Talent Acquisition for Las Vegas Sands and Caesar's Entertainment, Mike brings a unique and desirable perspective to the search process."

A native of Southern California, based in Las Vegas, NV, Mike is an alumnus of California State University, Northridge and the University of Southern California, with a Bachelor's degree in Journalism.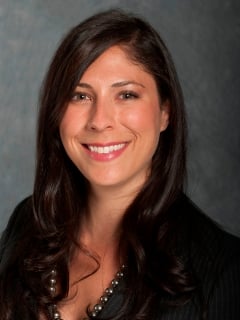 +1 (516) 248-8828 ext. 230

Rachel works with a diverse client base, with roles spanning multiple functions and seniority levels throughout the hospitality industry. Her career experience includes leading Talent Acquisition and Recruiting for Danny Meyer's Union Square Hospitality Group in New York, where she teamed up with operations leaders to create a strategy for building a sustainable pipeline of new talent. Other prior experience encompasses business development, strategic partnerships and project management roles in companies ranging from those among the Fortune 500 to entrepreneurial ventures. Rachel's background combined with her passion for helping others discover their career paths, naturally lends itself to executive recruitment.

According to Court Williams, "Given our growing hospitality client base on the west coast, we felt it imperative to have 'boots on the ground' in California. We are excited to have Rachel Hoffheimer rejoin HVS Executive Search in San Diego. For over two years Rachel was a very productive partner for us in New York, and after a year with Danny Meyer and Union Square Hospitality leading talent acquisition, I am confident Rachel will effectively lead our west coast expansion initiative for the firm."

Rachel graduated magna cum laude with a Bachelor of Arts from the University of Michigan and earned an MBA from Columbia Business School in Leadership and Management Strategy.

Media Contact:
Juie S. Mobar
HVS Marketing (Americas)
Email: marketing@hvs.com