Denver, CO: HVS is proud to announce that Bethany Cronk, MBA, Senior Vice President, will be a featured speaker at the Society of Chief Appraisers Conference - Maintaining Appraisal Integrity on May 26, 2016. The conference will be held at the Federal Reserve Bank of Kansas City's Denver Branch, located at 1020 16th Street.
Bethany will provide guidelines on Assessing Real Risk for Hospitality Loan Appraisals, while Ryan Mark, a Project Manager with HVS, will provide a snapshot of Denver's market performance, including new supply and hotel transactions.
Founded in 2009, the Society of Chief Appraisers (SCA), a volunteer organization, has created a unique forum where appraisal managers work together for the common objective of achieving an effective nationwide system of valuation and due diligence, as well as meet and share common experiences, new regulatory requirements, and support one another's professional growth and the advancement of the appraisal industry. SCA members include chief appraisals, appraisal review managers and appraisal review staff, special asset managers, county assessors, and federal and state regulators (in an advisory capacity).
According to Rod Clough, MAI, Managing Partner of HVS, "Over nearly two decades with HVS, Bethany has built long-lasting relationships as a trustworthy consultant for clients, seeing them through to their goals over the course of consulting and appraisal assignments for hundreds of full-service hotels and resorts. Bethany's ability to seek out and analyze every fathomable ounce of intelligence about a hotel or market enables her to render reliable conclusions on a hotel property's value or feasibility."
Bethany has a customized approach to complex lodging supply and demand analyses, facility recommendations, group demand projections, meeting space recommendations, pro forma development, property tax projections, return-on-investment analyses, management contract analysis, and brand assessments. Moreover, she has managed numerous market, feasibility, and appraisal assignments for group-oriented hotels, resorts, IACC conference center hotels, convention hotels, and hotel portfolios spanning hundreds of assets. Bethany also taps her hospitality history, talents, and knowledge to mentor graduate students with the University of Denver's School of Real Estate and Construction Management.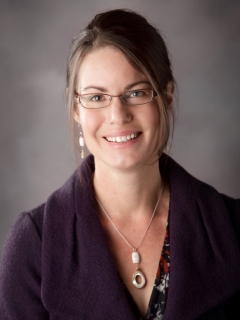 Bethany Cronk, MBA
Senior Vice President
+1 (720) 837-8328
bcronk@hvs.com
Media Contact:
Lizzette Casarin
+1 (720) 244-7620
lcasarin@hvs.com