Pittsburgh, PA: HVS is pleased to announce that Laura N. Kalcevic, MBA, Vice President, will be a featured speaker at the Visit Pittsburgh State-of-the-Industry Hotel Forum on June 30, 2016, to be held at the Omni William Penn Hotel; the forum will begin at 7:30 a.m. and will cover trends and developments affecting the local hotel and tourism industry. Attendees will hear from industry experts who will address the challenges and opportunities within the fast-changing Pittsburgh market.
Laura will be presenting an overview of the Pittsburgh hotel market at the Market Forecast Perspectives session at 8:45 a.m. and will be participating in the round-table discussion with representatives of CBRE and STR.
A resident of Pittsburgh, Laura is considered an expert in the region. Her clients rely on her broad base of knowledge and her finely etched approach to detail in the hospitality industry, whether they are building, refinancing, repositioning, or investing in a new property.
Having conducted assignments for existing and proposed hotels, she has specialized in hotel and resort valuations, master-planned developments, market studies, feasibility reports, and investment counseling. Laura has also worked on assignments in markets throughout the United States, Canada, Mexico, Central America, and the Caribbean.
According to Rod Clough, MAI, Managing Partner of HVS, "Laura has extensive national and international experience valuing hotels, which she brings to the Pittsburgh area. She has also worked extensively on hotel assignments within the Pittsburgh market and throughout the Marcellus Shale Formation region, which extends across portions of New York, Pennsylvania, Maryland, Virginia, and Ohio."
Laura graduated from the University of Queensland, Australia, with a Masters of Business in International Hotel and Tourism Management. She also holds a BA in Geography from the California University of Pennsylvania. She is a state-certified appraiser and an Adjunct Professor at the New York University's Preston Robert Tisch Center for Hospitality, Tourism, and Sports Management.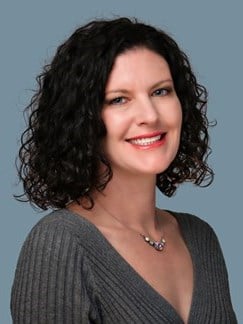 Laura N. Kalcevic
+1 (412) 296-0311
lkalcevic@hvs.com
Media Contact:
Lizzette Casarin
Marketing Director
lcasarin@hvs.com
+1 (720) 244-7620