Denver, CO: HVS is excited to announce a major expansion of its team on the West Coast of the United States. We now have experts on the ground in the metro areas of San Diego, Los Angeles, San Francisco, Portland, and Seattle, living and breathing these hospitality markets and consulting across their respective regions. In total, the firm's West Coast offices now comprise a team of five MAIs, and together with a boots-on-the-ground presence in Las Vegas and Phoenix, our seven western U.S. locations comprise over 20 total team members.
Expanded Leadership Team
This talented West Coast group is led by Suzanne Mellen, MAI, CRE, FRICS, ISHC, a veteran of the industry who has been with HVS for 35 years. Suzanne sets new standards for hospitality and gaming valuation, specializing in complex hotel and casino feasibility issues, and is nationally recognized for her valuation and industry expertise.
Adam Lair, MAI has joined the San Francisco group; he will partner closely with Suzanne to lead the expanding California operation. Adam Lair was previously the director in charge of the Gulf Coast, and will retain some oversight in that region of the country during his transition period to the West Coast. Adam is a highly regarded leader in the hospitality industry, a speaker at the Lodging Conference in Scottsdale, and handles many of the firm's most complex engagements.
Pacific Northwest Adds Seattle Presence
Based in Portland, Kasia Russell, MAI leads the Pacific Northwest team, working closely with Desiree Flanary, MAI, Matt Melville, Aaron Solaimani, Kirsten Smiley, and Breanna Sherer. Kasia, Desiree, and Matt have all been with the firm for over ten years each and have consulted on hundreds of engagements throughout their careers. Megan Thunem, who recently relocated from Texas to Portland, provides valuable operations support to this Northwest region.
Aaron Solaimani now represents HVS from Seattle, consulting on engagements from this important and complex market. Aaron, who previously worked in the San Francisco office, still provides valuable support for engagements throughout the San Francisco Bay Area.
San Francisco Office Expands
Bomie Kim and John Berean join the San Francisco group this summer, relocating from Colorado and Texas, respectively. Together with Suzanne Mellen, Adam Lair, Katie Minnock, and a support team of Linda Gee, Stephanie Shoffner, and Paula Hood, this San Francisco-based team of eight handles a wide variety of consulting and valuation projects throughout San Francisco Bay Area, the Silicon Valley, Sonoma County, Sacramento, and beyond.
Growing Southern California Team Adds San Diego Presence
Greg Mendell joined HVS Los Angeles in late 2015 from hotel operations at the W Hollywood Hotel. Greg works closely with the group's leading consultants, Li Chen, MAI and Jessica White, as well as the California leadership team of Suzanne Mellen and Adam Lair to handle all consulting needs throughout LA, Orange, and Riverside Counties and beyond.
Patrick Bursey now represents HVS from San Diego. Patrick has worked on large-scale, full-service hotels, area destination resorts, and smaller limited-service hotels throughout San Diego and Orange Counties.
Desert Team Expands Phoenix Office
HVS West oversight also extends to the desert markets of Las Vegas and Phoenix, where HVS is represented by Shannon Okada and Ryan Wall, respectively. These talented consultants handle a vast array of complex consulting issues for our clients. Michael Smithson joins the Phoenix office this summer, relocating from Dallas. Our desert offices are supported by Kate Lutfy, who provides valuable administrative support from Arizona. From complicated resort issues in Scottsdale to complex casino engagements in Las Vegas, as well as assets in Tucson, Reno, Palm Springs, Albuquerque, and beyond, Ryan and Shannon work closely with Suzanne Mellen and Adam Lair to provide the best advice to our clients throughout the desert region.
Turn to HVS to provide you solutions to your consulting needs in the western United States. No other firm offers the depth of experienced staff from so many locations, exclusively dedicated to the hospitality industry.
Leadership Team
Seattle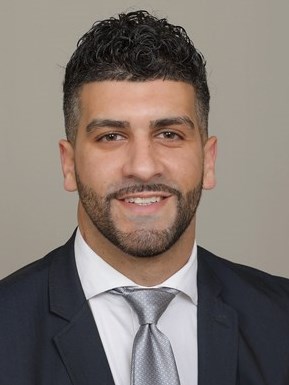 Aaron Solaimani
+1 (425) 761-1699
asolaimani@hvs.com
Portland
San Francisco
Los Angeles
San Diego
Las Vegas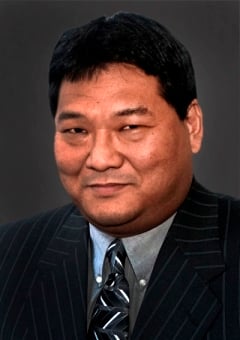 Shannon Okada
+1 (702) 308-4210
sokada@hvs.com
Phoenix
Media Contact:
Lizzette Casarin
Marketing Director
lcasarin@hvs.com
+1 (720) 244-7620