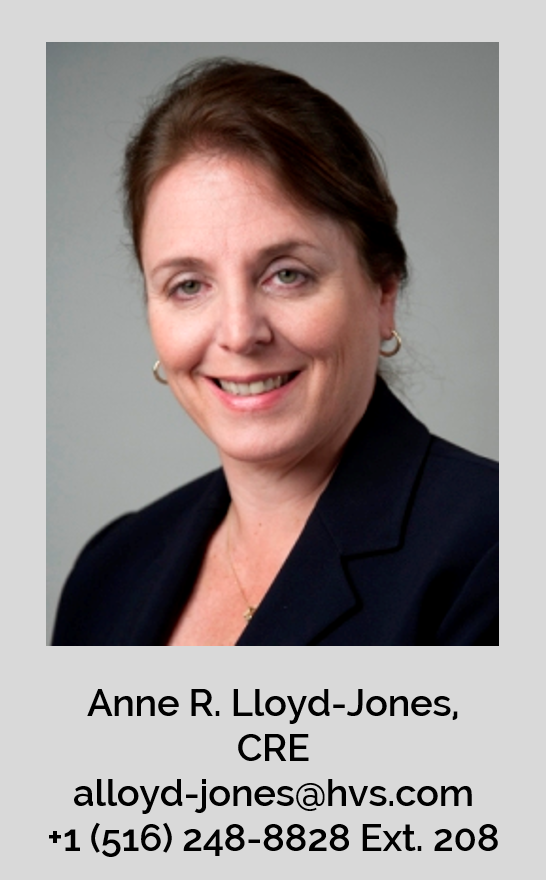 Mineola, NY: HVS has announced that Anne R. Lloyd-Jones, CRE, Senior Managing Director of HVS Consulting & Valuation Services will be appearing at the Fifth Annual BISNOW Lodging Investment Series (BLIS East) scheduled for September 21, 2016, at the JW Marriott in Washington, D.C. Use discount code H209ARKYWW to receive 20% off registration.
Some of the hospitality industry's most prominent executives will participate at BLIS East for a full day of need-to-know information and top-notch networking in, what has been called the Hospitality Capital of America, Washington, D.C. Speakers will delve into today's most relevant hospitality trends; discuss hotel investment, development, design, and construction; and answer the big topics of the day: Are we approaching a recession? What is the real impact of Airbnb? What will happen to Europe and how will it affect our international visitors? Will Asia Tour and Travel continue to outpace the rest of the world? How will China affect future international travel?
Since 1982, Anne has provided consulting and appraisal services to over 5,000 hotels and is responsible for the sale, supervision, and administration of over 200 appraisal and consulting assignments annually. In addition to market studies, feasibility analysis, and appraisals, Anne's particular areas of expertise include the valuation of management companies, management contracts, and franchise companies; spa operations; and conference centers. As a renowned expert in hotel valuation, she has provided testimony and litigation support on matters involving bankruptcy proceedings, civil litigation, and arbitration.
According to Suzanne Mellen, MAI, CRE, FRICS, ISHC, Practice Leader of HVS Consulting & Valuation Services, "over the course of three decades with the firm , Anne R. Lloyd-Jones has risen to the top of the consulting and valuation field and is one of the most highly respected individuals in the hospitality industry. Anyone who has ever listened to Anne share her thoughts on hotel market and investment trends can attest that she is one of our industry's most articulate, insightful, and entertaining speakers. Her depth of experience is unparalled."
Anne, who holds the CRE designation from the Counselors of Real Estate, received a Bachelor of Arts degree from Swarthmore College and a Master of Professional Studies from the School of Hotel Administration at Cornell University.
Media Contact:
Lizzette Casarin
Marketing Director
lcasarin@hvs.com
+1 (720) 244-7620