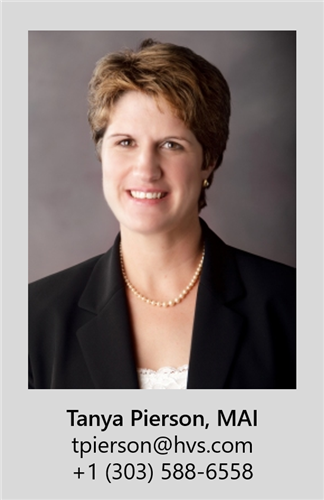 September 2016: Tanya Pierson, MAI, Managing Director HVS Minneapolis, will be speaking at the Fall Conference of the Minnesota Association of Assessing Officers (MAAO). Tanya will participate in the Commercial & Industrial Valuations Committee's seminar at this event, which will be held September 25–28, 2016, at the InterContinental Saint Paul Riverfront in Saint Paul.
MAAO provides education and information to promote excellence in property appraisal and assessment administration through professional development with the highest ethical standards. MAAO has been supporting quality assessments since 1949 and continues to assist assessors by sponsoring professional educational offerings, monitoring legislation, and offering networking opportunities, leadership opportunities, a mentorship program, and scholarships.
On Tuesday, September 27, Tanya will be discussing the valuation of hotels. An Associate Member of the Appraisal Institute and veteran appraiser in the hospitality industry for over two decades, Tanya will cover the basics of identifying the different classes of hotels and will address how the three approaches to value are developed to provide an indication of value.
According to Rod Clough, MAI, Managing Partner of HVS, "As Managing Director of the Minneapolis practice and the firm's lead expert on all lodging markets in the northern Midwest, Tanya Pierson has performed hundreds of feasibility and market studies, including projects requiring brand and size recommendations, multiple site evaluations, and demand generator interviews. Since joining HVS in 1994, Tanya has worked on market studies, feasibility analyses, and appraisals for over 2,000 hotels and resorts in nearly every U.S. state, as well as Mexico and the Caribbean."
HVS has long been the leading authority on the topic of hotel feasibility studies and appraisals. Our founder, Steve Rushmore, wrote all five textbooks and two seminars for the Appraisal Institute covering this subject. Furthermore, Mr. Rushmore authored three reference books on hotel investing. As a result, HVS is widely quoted by major business and professional publications, and our lectures and seminars on hotel trends have provided guidance to more than 20,000 industry professionals worldwide.