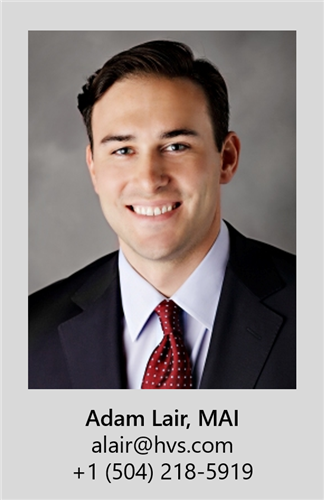 Phoenix, AZ: HVS is pleased to announce that Adam Lair, MAI, Managing Director and Senior Partner, will be a featured speaker at the upcoming Lodging Conference to be held at the five-star Arizona Biltmore Resort on September 27–30, 2016, participating in the sessions "Industry Overview" and "2017 Hotel Market Insight" on Tuesday, September 27.
In addition, Kirby D. Payne, CHA, President of HVS Hotel and Asset Management, will participate in Tuesday's session "Managing the Relationship between Asset Manager, Management Company, Flag and Owner," and John Lancet, Managing Director and Senior Partner, will be part of Wednesday's session "Development North and South: Canada, South America, and Mexico."
This prestigious conference brings together the hotel industry's most influential owners, operators, presidents, CEOs, and dealmakers to strategize about development, finance, franchising, management, construction design, and operations. This event is considered a Think Tank, where attendees have the opportunity to join in the conversation, discuss issues, and solve problems. The Lodging Conference has garnered a reputation as a major deal-making event, and with the hospitality industry experiencing record-breaking metrics, this is expected to be a very successful gathering. Attendees and speakers own and operate hotels representing 60,000+ hotels, management firms, and the industry's top brands.
According to Suzanne Mellen, MAI, CRE, FRICS, ISHC, Practice Leader of HVS Consulting & Valuation Services, "Adam's presentation at the Lodging Conference will be highly informative and insightful. When sharing his thoughts with industry participants, Adam draws from his professional experience with hundreds of appraisal and consulting assignments, including existing and proposed properties throughout North America."
Adam, a designated member of the Appraisal Institute, serves as a trusted advisor to many clients, guiding them on hotel loans, transactions, and development projects.