Denver, CO:
HVS and spa-and-wellness consultancy Mackman ES have formed an alliance in the United States to fill the need for comprehensive, future-driven, spa-and-wellness valuation, feasibility, and strategic planning.
"This alliance offers the hospitality industry advanced, one-of-a-kind client solutions in the rapidly evolving spa-and-wellness space, and HVS divisions worldwide can tap into this expertise as needed. This relationship also fosters an inclusive understanding of spa and wellness through industry insight with an emphasis on the significance of wellness in hospitality and its future value and growth,"
said HVS Americas' President,
Rod Clough, MAI
. The global wellness real estate market represents one of the fastest-growing wellness sectors, having risen 19% from $100 billion in 2013 to $118.6 billion in 2015. Wellness tourism continues to surge at a reported $563 billion, in addition to $99 billion in global spa business, according to the Global Wellness Institute; moreover, wellness real estate is expected to rise to from $134 billion in 2017 to $180 billion by 2022, contributing to a $3.72-trillion global wellness market.
[1]
HVS has appointed
Mia A. Mackman
as HVS Director of Spa & Wellness Consulting to lead the spa-and-wellness aspects of its consulting engagements that require in-depth spa-and-wellness expertise.
"We are excited to back the expanding hospitality/spa-and-wellness landscape together, with a view on the future of hospitality, investments, and growth. The evolution we have seen in recent years makes this a well-timed advantage for HVS clients seeking to succeed in this unique and transforming space"
said Mia Mackman, founder and principal of Mackman ES. Thousands of hotel owners, developers, investors, lenders, management companies, and public agencies around the world rely on HVS to support confident, informed business decisions. This alliance is a part of HVS's commitment to excellence and unrivaled hospitality intelligence, prepared to meet the demands of a changing market.
Mackman ES is a future-driven, spa-and-wellness consultancy with over 23 years of industry experience and a global network of resources and associates dedicated to providing objective, intelligent, intuitive, and leading-edge spa-and-wellness expertise.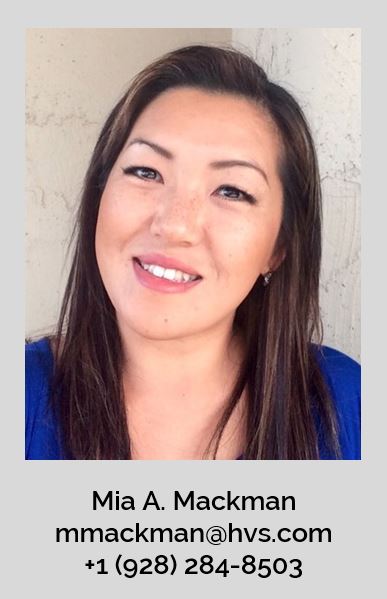 Media Contact:
Marketing Director
+1 (720) 244-7620
---
[1]GWI: https://www.globalwellnessinstitute.org/press-room/statistics-and-facts/