HVS Brokerage & Advisory announced that they represented Aum Lodging Ltd., based in Sugar Land, TX, in the sale of the 76 room Holiday Inn Express & Suites Victoria in Victoria, TX to Branson Grand Hotel LLC in Branson, MO.
The HVS team was pleased to assist Aum Lodging Ltd. in completing an accretive sale process on the Holiday Inn Express & Suites Victoria. The Victoria MSA has been resilient, despite the recent turmoil in oil prices. This specific MSA is experiencing a $5-billion economic expansion due to growth in the petrochemical industry. The team knew the resulting hotel demand growth meant investors were interested in acquiring assets in the area.
"
With our firm's deep knowledge, and through our national marketing efforts, we were able to secure an out-of-state, 1031-exchange buyer who closed on the transaction in less than 45 days,
" explained
Eric Guerrero
, Managing Director at HVS.
Team members
Drew Noecker
and
James Rebullida
also participated in the transaction.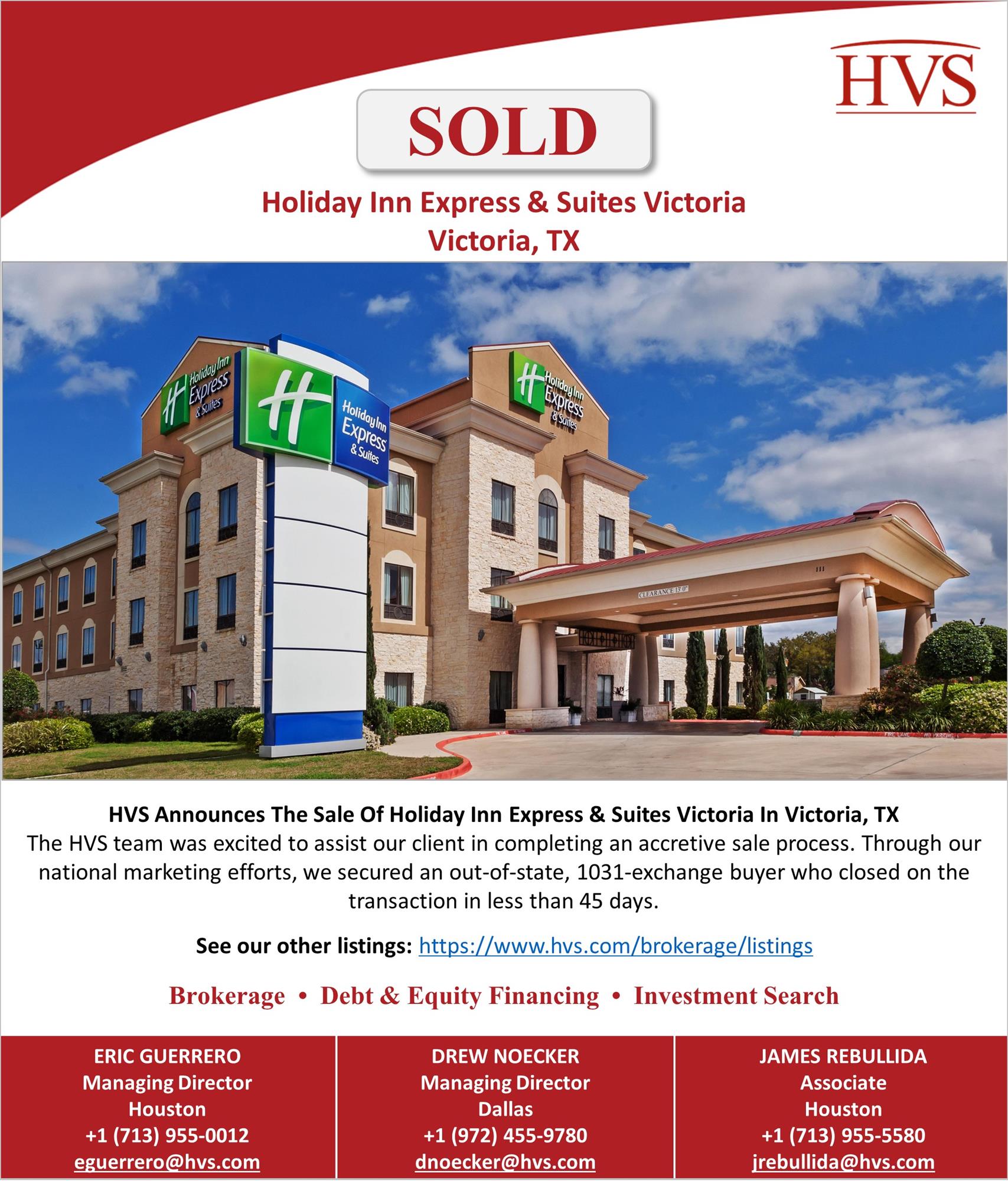 Media Contact:
Lizzette Casarin
Marketing Director
[email protected]
+1 (720) 244-7620