NEW YORK, NY, September 15, 2022: HVS Executive Search announces the promotion of Alice Sherman to Senior Vice President. Alice works with a diverse hospitality client base and has had great success placing executives in all disciplines. Prior to HVS, Alice worked in the fine-dining restaurant and boutique hotel industries in roles such as recruitment, training, new openings, operations, public relations, and communications. Alice graduated from the University of Miami with a Bachelor of Arts degree.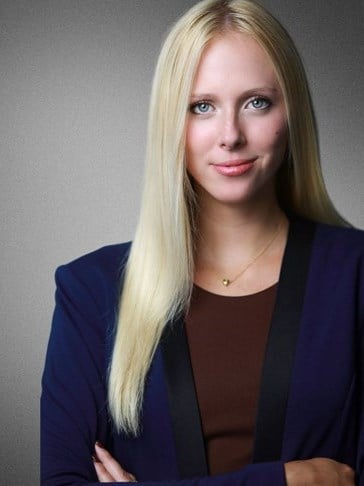 Court Williams, CEO, HVS Executive Search shares, "Alice has been a very strong contributor to the growth and success of HVS Executive Search since she joined us in 2016. She has proven to be a strategic advisor to our clients and a great teammate. Her additional contributions leading our in-house training and digital marketing efforts have helped us improve our execution and grow revenue. I am so proud to have Alice on the HVS Executive Search team and look forward to working together for many more years serving our clients and expanding our search practice."
Over the years, HVS Executive Search has established its reputation as the premier human capital advisory services firm, specializing in senior-level executive search recruitment as well as organizational development strategies for the hospitality industry. With an expansive global network, HVS Executive Search possess an unparalleled reach, having access to a vast pool of qualified profiles through its 400,000-strong contact database. Furthermore, HVS Executive Search Partners are recognized and revered as being industry mentors in their respective regions and have together executed over 4,000 mid- to high-level searches across the globe.
Media Contact
:
Court Williams
[email protected]