LONDON, UK, 8 November 2022
:
HVS Hodges Ward Elliott
, the European brokerage and investment advisory arm of
HVS
, has announced the appointment of
Jon Critchley
as Director, expanding the firm's hotel capital markets capabilities across the UK and Europe.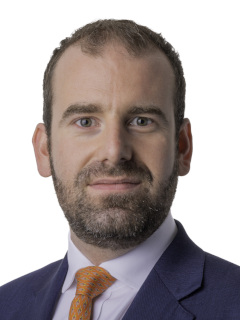 Jon joins HVS Hodges Ward Elliott from real estate agent Avison Young where he focused on buy-side investment mandates and valuation advisory, as well as hotel operator selections and fixed income investments throughout EMEA. Prior to this, he held senior roles at Knight Frank and CBRE.
Charles Human
, President of HVS Europe, commented:
"Jon brings further depth to our brokerage and investment advisory offer with his extensive experience in the hospitality sector. Having advised top level players in the sector for over 10 years Jon will play a key role in bolstering our existing pan-European deal-making capabilities as part of our expanding London office.
"
Jon added: "
I am hugely excited to be joining one of the most recognised global hospitality consulting brands. HVS works with a fantastic range of international investors and I look forward to supporting and enhancing the team in delivering exceptional results for our clients.
"
HVS Hodges Ward Elliott
is a world-leading global brokerage firm with an exclusive hotel focus. With key offices in New York, Los Angeles, Atlanta, and London, we transacted over €9.0 billion in the last three years. Within Europe, we transacted over €1.5 billion in hotel assets since 2019. In 2021, Hodges Ward Elliott was the most successful US hotel brokerage by market share. HVS Hodges Ward Elliott benefits from an unmatched international network of offices, with more than 50 offices in 13 countries, benefiting from over 300 specialist hotel industry professionals, making us the global industry leader.