Miami, Florida, October 25, 2023:
HVS
, the leader in global hospitality consulting, is pleased to announce the promotion of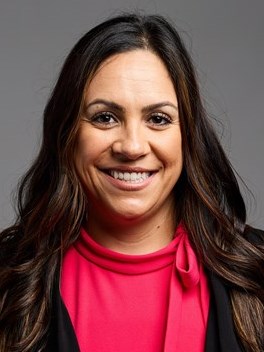 Kristina D'Amico
to Managing Director, Leader – Caribbean Region.
Kristina specializes in luxury, complex, all-inclusive, and mixed-use developments throughout the Caribbean region. She has also consulted throughout Latin America and the United States. She has valued over $2 billion of hospitality-driven real estate during her career.
Rod Clough
, HVS Americas President, commented,
"I'm delighted to announce this well-deserved promotion. Kristina brings unparalleled consulting and valuation expertise across the Caribbean region. Clients value her ability to think creatively and to problem-solve issues that can often arise in complex projects. She also takes a key leadership role in our HVS CHICOS Conference, which is the premier hospitality conference for the Caribbean region."
Kristina commented, "
I am thrilled to receive this promotion and to take on the broader responsibility this role brings. I love sharing my knowledge and experience with clients and working together with them on their current and proposed projects."
Originally from New Jersey, Kristina earned her bachelor's degree from
Florida International University
with a major in finance and a minor in hospitality studies. She is a state-certified general real estate appraiser and is completing the final requirements for her MAI designation.
About HVS
With a global footprint and over 40 offices nationwide, HVS's hospitality intelligence and extensive expertise will help you achieve the results you want. HVS principals are regarded as the leading professionals in their respective regions of the globe. Through a worldwide network of 50 offices staffed by more than 300 experienced industry professionals, HVS provides an unparalleled range of complementary services for the hospitality industry. For further information regarding our expertise and specifics about our services, please visit
hvs.com
.
Media Contact:
Lizzette Casarin
Senior Marketing Director
[email protected]
+1 (720) 244-7620