HOUSTON, TX, January 31, 2023: HVS is pleased to announce that Larson Moye has joined the fast-growing Brokerage & Advisory division of HVS, the only global consulting firm focused exclusively on the hospitality industry.

Eric Guerrero, Senior Managing Director and Partner of HVS Brokerage & Advisory, commented, "I am delighted to welcome Larson to our rapidly expanding team. He is a great cultural fit and will help expand our services and deepen our relationships with clients in the Rocky Mountain region. As the size of our team has doubled going into the new year, this growth presents us with the opportunity and resources to effectively help our clients achieve their goals."

Larson Moye is joining as a Senior Associate for the HVS Americas Brokerage & Advisory division and specializes in the acquisition and disposition of hotels across Colorado. Larson's knowledge of current market conditions, his broad network of hotel owners, and his expertise in transaction management create positive results for his clients. He is committed to working with clients in a collaborative and transparent manner to assist them in achieving their investment goals. Larson is a graduate of Loyola University in New Orleans and is a licensed real estate sales agent in Texas.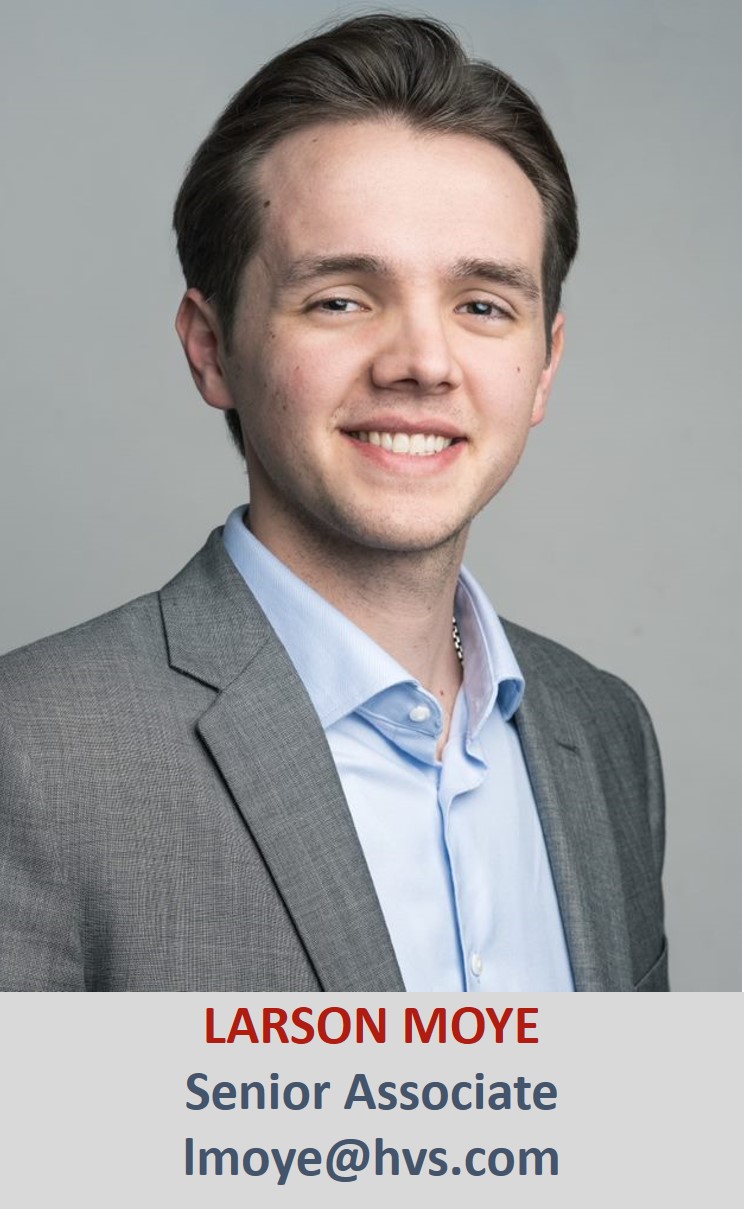 The Brokerage & Advisory division is a specialized group within HVS that offers services related to investment sales and capital markets, focused exclusively on the hospitality industry. With a global footprint and over 40 offices nationwide, HVS's hospitality intelligence and extensive expertise will help you achieve the results you want.

HVS is the world's leading consulting and valuation services organization focused on the hotel, restaurant, shared ownership, gaming, and leisure industries. Established in 1980, the company performs more than 4,500 assignments per year for virtually every major industry participant. HVS principals are regarded as the leading professionals in their respective regions of the globe. Through a worldwide network of over 45 offices staffed by 300 experienced industry professionals, HVS provides an unparalleled range of complementary services for the hospitality industry. For further information regarding our expertise and specifics about our services, please visit www.hvs.com. 

Media Contact:
Lizzette Casarin
Marketing Director


[email protected]


+1 (720) 244-7620