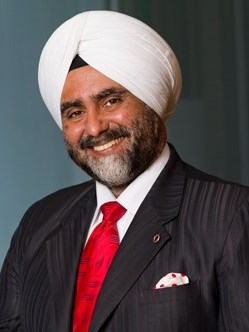 The Indian hospitality sector has grown rapidly in the past couple of decades and is a key employment generator for the country. According to WTTC, travel & tourism sector contributed 6.8% and 8% to the country's total GDP and employment, respectively, in 2019.
However, shortage of quality personnel has been a perennial problem for the sector even though several students graduate from specialized hospitality institutes in the country every year. It is high time that the hospitality sector introspects on this challenge, especially as several hospitality students prefer joining other sectors after their graduation. An effective and fruitful internship experience, which in most cases is the first practical exposure to the industry for young students, can go a long way in overcoming this challenge by changing the perception that students have about working in the sector.

Internships will become even more important going forward as hospitality companies try to achieve a leaner team and prefer graduates who have already accumulated experience within the workplace as this will also reduce training needs. Meanwhile, a successful internship will help fast track employees in the right direction, achieving middle management and executive levels at a faster pace.
Through this study, HVS endeavors to gauge the effectiveness of internships in the hospitality sector, exploring the perspectives of different stakeholders involved. As part of the research process, we conducted an online survey with students and in-depth interviews with academia and industry stakeholders. The study aims to identify and understand the challenges faced by students as well as the industry during the internship programs, while providing recommendations that can help make internships a fruitful process for all the stakeholders.

An established industry leader, Mandeep has won several awards and recognitions in India and abroad for his accomplishments and contribution to the hospitality industry. He is a Certified Hospitality Administrator from the American Hotels Association (CHA), a member of the Royal Institute of Chartered Surveyors, UK (MRICS) and a member of the Tourism Council of CII (Northern India). His views are often solicited for television and print media as a spokesperson for the hospitality & tourism sector.
Prior to joining HVS in 2018, Mandeep was the Managing Director, Hotels & Hospitality Group for JLL.
Contact Mandeep at +91 981 1306 161 or
[email protected]
Mandeep S. Lamba, President – South Asia, oversees the HVS global hospitality practice for South Asia. He has spent over 30 years in the hospitality industry of which the last 19 have been in CEO positions. Having worked with leading International and domestic Hotel Companies such as IHG, Radisson & ITC Hotels, he also set up joint venture companies with Dawnay Day Group UK and Onyx Hospitality, Thailand to own and operate hotels in India giving him a broader exposure to the hospitality business.