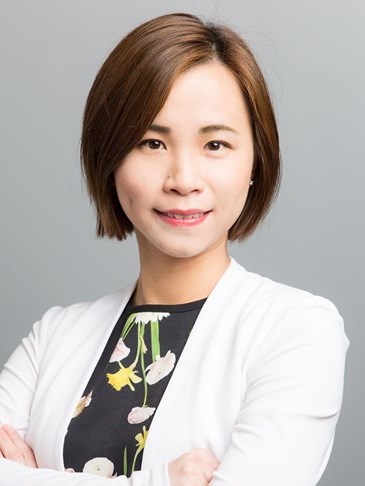 Before the pandemic, the Coachella Valley typically welcomed over 14 million visitors annually. The tourism industry generated more than $7 billion in economic impact and supported 53,000 jobs in 2019. With major events canceled and many hotels closed for half of the year, Visit Palm Spring estimated a roughly $3.1 billion economic loss in 2020, inclusive of 25,000 jobs lost in the retail and services sectors.

Market Impacts of COVID-19
The following events and data highlight the impact of the pandemic on the Coachella Valley lodging market: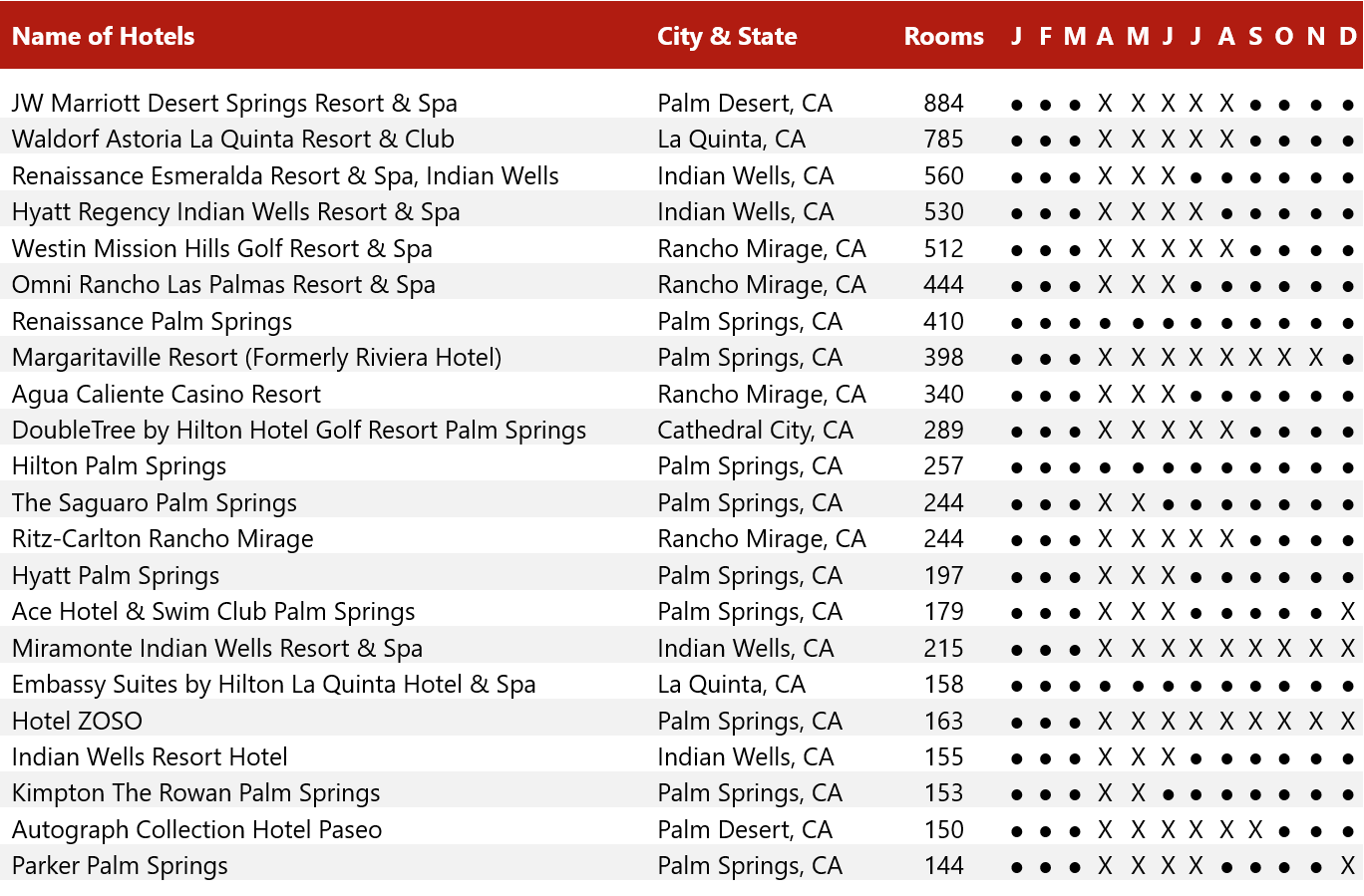 Source: STR and Visit Palm Springs
● Open; X: Suspended Operation
Given the recent regional Southern California stay-at-home order that was issued in early December, some hotels have decided to suspend operations again, including the
Ace Hotel
and
Parker Hotel
, while others may follow suit depending on demand levels.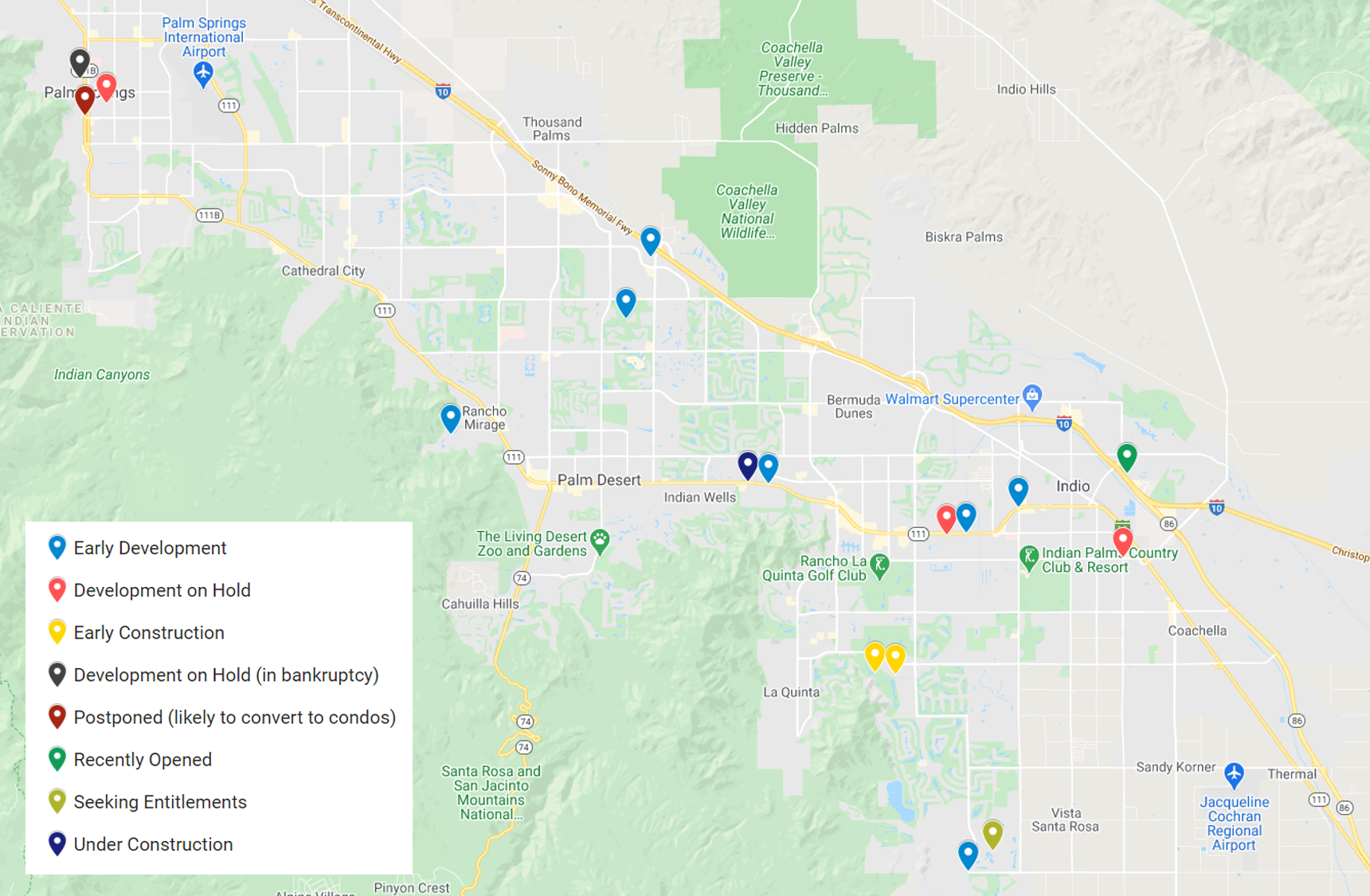 Source: HVS

HVS Forecast and Market Outlook
During the Great Recession, the greater Palm Springs area's occupancy fell roughly 20% from 61% in 2007 to 51% in 2009. We forecast occupancy to drop from the 2019 level of roughly 62% to 42% in 2020, reflecting a 33% decline. It is important to consider the aforementioned closures from April through August or September when analyzing the trend. ADR declined from $125 in 2008 to $112 in 2010, reflecting a 10% decline. We forecast ADR to fall 13.5% in 2020 from the rate achieved in 2019.

Source: HVS
* The Greater Palm Springs Hotel Market, as defined by STR, includes all hotels located in the Coachella Valley (Indio, Indian Wells, Cathedral City, Desert Hot Springs, La Quinta, Palm Desert, Rancho Mirage, and Palm Springs).
Major factors contributing to our forecast are summarized as follows:
Visit Palm Springs
, Scott White, the Coachella Valley is poised for growth in its telecommuting population given the area's quality of life, relatively low cost of living, and nonstop flight service to the Bay Area and the Northwest region. With the likely migration of city dwellers and growth in remote workers, the Coachella Valley could become home to new businesses and satellite offices, which would further boost demand growth. The HVS team in Southern California will continue to watch the factors affecting Coachella Valley lodging, and our many consulting engagements throughout the metropolitan area will allow us to keep our finger on the pulse of the market.
Southern California Regional Stay-at-Home Orders (Effective December 6, 2020, extended on December 29, 2020)

All Retailers: May operate indoors at no more than 20% capacity.
Gatherings: Prohibits gatherings of any size.
Lodging: No lodging for out-of-state reservations for non-essential travel.
Restaurants: The sale of food, beverages, and alcohol for in-store consumption is prohibited.
Full information is available here.